Sit In & Test Drive The 7 Figure Mastermind on October 12-14 in Nashville Tennessee where Vince Del Monte and his team are going to reveal…
How To Build A Bigger BETTER Fitness Business By Maximizing Profits, Predictability & Peace
How To Build A Bigger BETTER Fitness Business By Maximizing Profits, Predictability & Peace
Faster & EASIER Than Ever
In Just Three Days You'll Discover How to 2x and Even 10x So That You Can Maximize Your Profits, Level Up Your Network, and Achieve Financial, Locational and Time FREEDOM!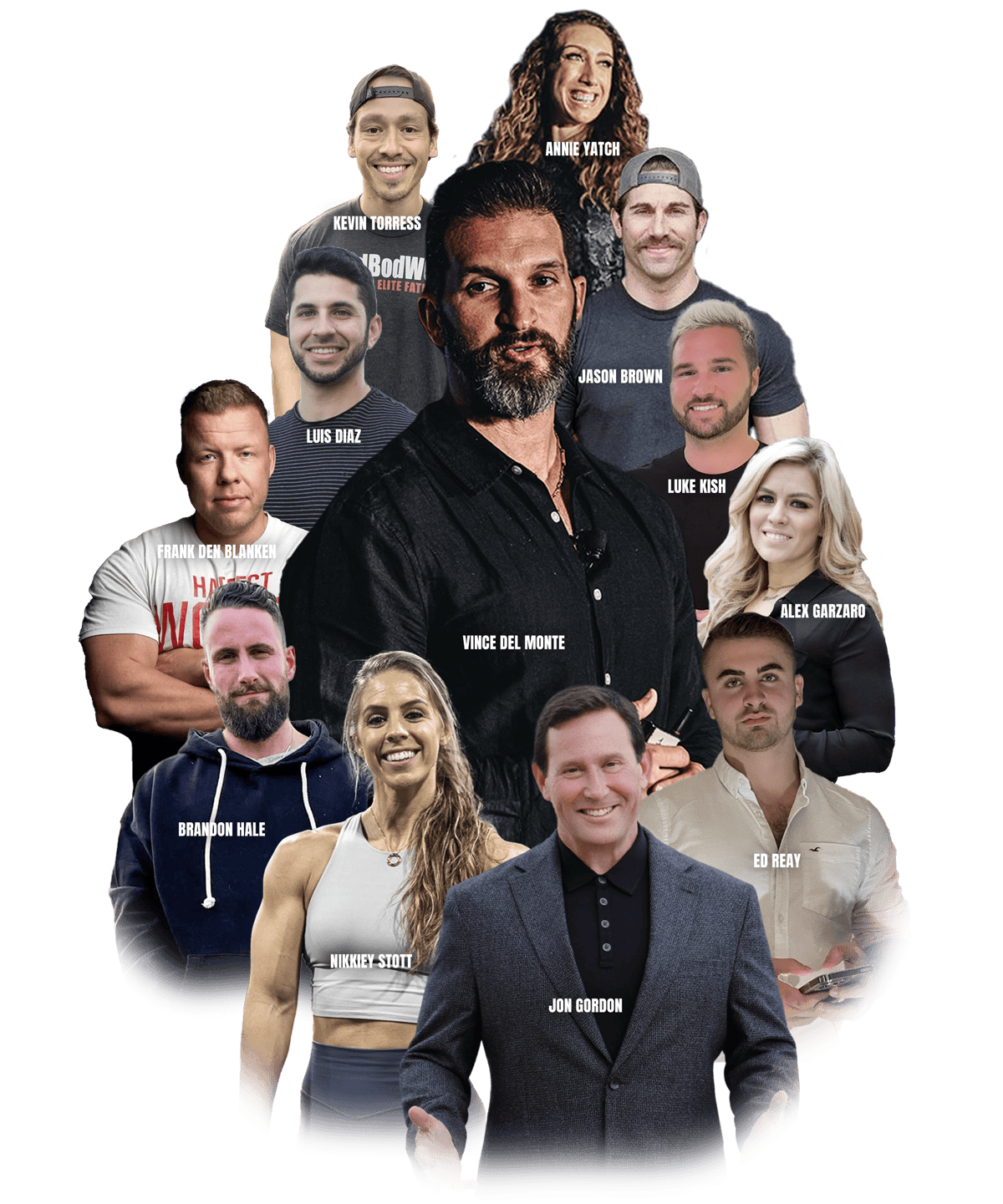 100% No-Brainer Money-Back Guarantee!

Register today
FOR "BUILD A BETTER FITNESS BUSINESS" LIVE 100% No-Brainer Money-Back Guarantee!
Let's skip the cliche copy hook and
From the desk of Vince Del Monte, The O.G. of Online Fitness Marketing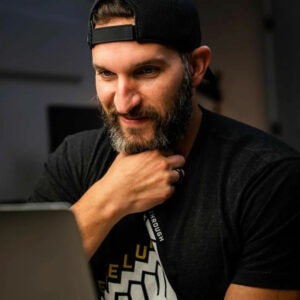 What's up serious fit pro,
If you are ready for a life-changing event of ACTIONABLE training from The 7 Figure Mastermind team of coaches and guests, LIFE-LONG friendships and networking to experience the BREAKTHROUGH you finally need then this will be the best decision of your year.
Whether you're looking to leap from 3K to 15K months or 20K to 50K+ months or making a run to your first million dollar year, you'll have ACCESS to your coaches, ELITE guests and peers who've been there and done that.
Because in Nashville Tennessee on October 12-14, you'll have the opportunity to SIT IN and TEST DRIVE the only fitness business mastermind that's produced 300+ 6-figure earners and 24+ fitness millionaires in the past 5 years alone. 

How is This Event Different Than Others?
If you've attended other fitness business masterminds or conferences with hundreds of people, you know how tough it is to connect with other attendees. And, when the topics are basic and boring? You're falling asleep in your seat.
And don't get me started on the rah-rah, F-bomb festivals with "motivational" screaming and shaming where you leave fired up for about 24 hours then realize you went home with zero tactical strategies…
The 7 Figure Mastermind is NOTHING like that. In fact, it's the longest standing fitness business mastermind for AMBITIOUS fitness entrepreneurs looking to build a BETTER business absent of crap that just came out 5 seconds ago.
This mastermind covers it all: mindset, marketing, sales, product development, brand expansion, leadership, culture and little-known tactics that attract you more leads and clients than you could ever imagine.
Most importantly, this group is committed to FREEDOM THROUGH FITNESS and not sacrificing your family and soul in the name of more, more, more.
We are not "personal trainers" or "coaches". We are LIT aka Leaders Impacting Transformations!
Every lineup of speakers comes ready to share their story and knowledge and deliver tactical and immediately actionable steps that propelled them to success.
Most importantly we'll do something 99% of masterminds lack – have FUN, which has become a foreign concept in a world of workaholism and worshiping "success idols" such as fame, power, fortune and pleasure.
During this event you will get to network with like-minded fitness coaches and make insanely valuable lifelong friendships, partnerships and connections. Whether you're looking to connect, collaborate or build a powerful network, you'll find what you're looking at next in person 7 Figure Mastermind event.
Don't miss the opportunity to join us in super fun Nashville Tennessee to learn tactical business strategies as well as meet other high-level attendees hitting 10, 50 and even consistent 100K months. As a 7 Figure Mastermind Sit In guest, get ready for an exciting, engaging, and transformative experience for your mind and business.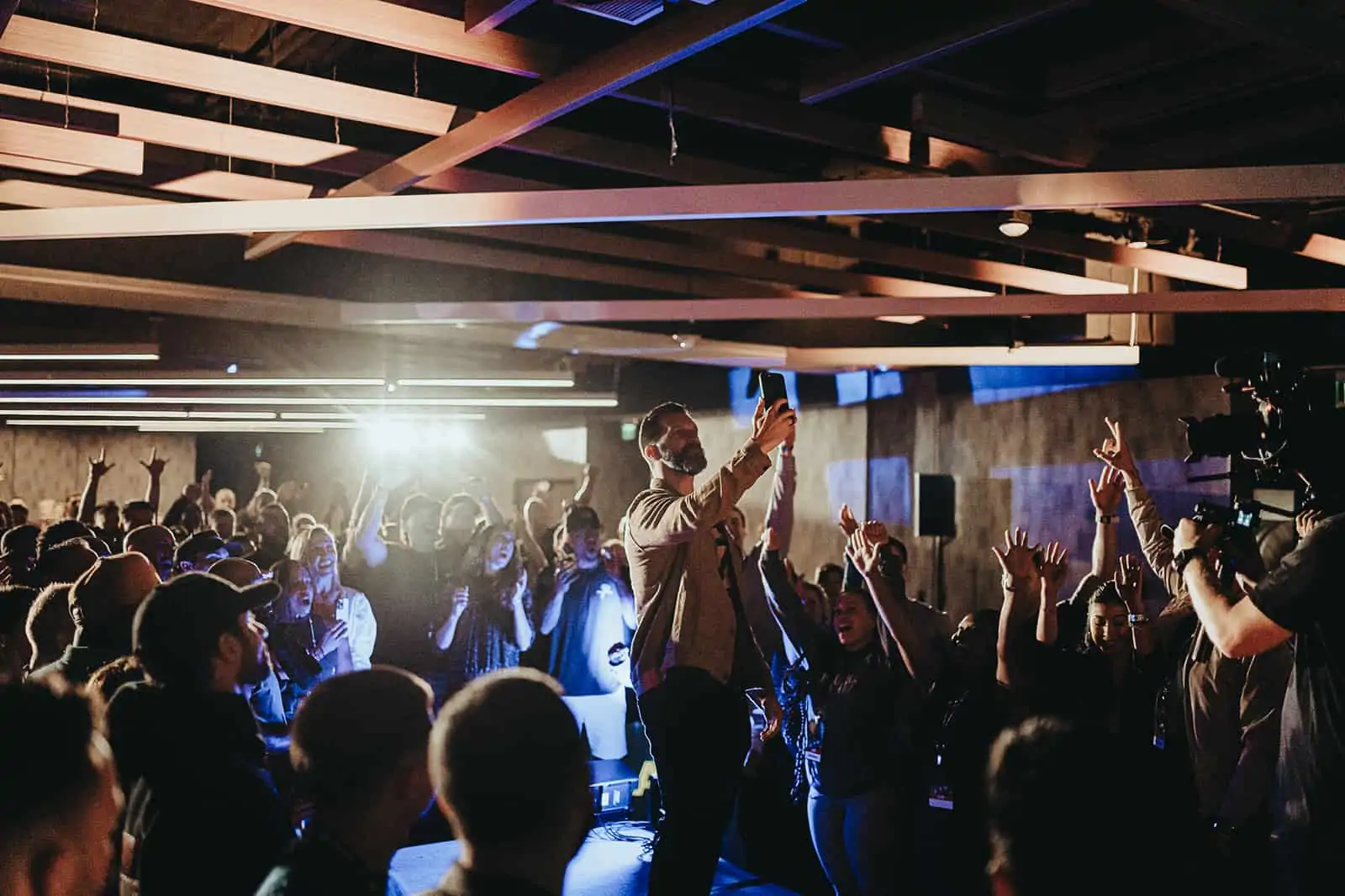 Instead of "selling" you on applying to TEST DRIVE The 7-Figure Mastermind, I'll just share who this opportunity IS for and who it is NOT for…
This Group is NOT for you if...
This Group IS for You if...
Why BETTER and not bigger?
Because you've been BRAINWASHED By an industry of insecure, ego-driven maniacs… Here's how I've changed my business philosophy…
Listen, I get it. I've been preaching bigger for years.
Scale, scale, scale.
For the record, I have no problem with bigger but let better lead to bigger.
There is no guarantee that better will lead to bigger but you can guarantee a greater impact and personal well being. 

The goal isn't "How many did you sign up?" but
"What kind of people signed up?"
The goal isn't "How much did you make?" but
"Are you proud of how you made it?"
The goal isn't "How big is your audience?" but
"How engaged is your audience?"
You see, over the past year I've had a massive shift in my business philosophy and after our company hit 3 record revenue years straight, I hit a brick wall.
Being a hyper-driven, "nothing can stop me" entrepreneur, I was humbled by a hellish season and discovered I was human.
It all started after a 1.7 million dollar weekend, a milestone I could only dream of. After a brief celebration, I felt only more pressure and didn't even have the emotional capacity to really feel that win and my only inclination was, 'How do we do that again?" This dysfunctional behavior led to hitting rock bottom and resulting in burnout, depression and loss.
I'm not prepared to share the personal details of rock bottom but let's just say for the first time in my life, I WOKE UP to the repercussions with obsessive drive for more and let me tell you that awakening is not convenient.
I was forced to ask, 

"Was this even worth it?"
I claimed the business was serving my family but it was really designed to serve my ego.
Don't get me wrong, I ABSOLUTELY LOVE WHAT I DO AND LIVING MY PURPOSE, but the business was robbing me of connection, authenticity and peace. `
While this event will still BUY YOU SPEED and time collapse your goals we will also help you install the systems and infrastructure to experience longevity and attract and develop a strong team so that your business has peace and stability.
Setting A BETTER Standard For Your Business
LIFE'S UNEXPECTED STORMS 🌊 WILL KNOCK YOU OFF THE SHIP AND THE QUESTION IS, WILL YOUR BUSINESS SINK OR SWIM?
Every mastermind you've joined, you're pushed to the brink of breakdown and burnout and never feel like your progress is adequate compared to others which leads to more overwhelming pressure.
Your spouse, family and loved ones are getting chewed up and spit out in the name of "impact" and "growth at all costs" and you're wondering if this path is even sustainable.
You've become reliant on chemicals and vices like caffeine, alcohol, sugar and even drugs to "try and keep up", and "look the part" while you're slowly disconnecting from your faith, self and family.
You are wondering if there is a way to build a business on a foundation of calm, peace and stability rather than frantic energy, "posting and praying" and feeling the constant grind.
Here's the truth –  you've been brainwashed into building a business around other dysfunctional business owners' insecurities that more power, pleasure, fame and fortune would make you happy… and it's a lie!
The reason you got into this in the first place, if you're anything like me is the following…
Financial freedom! 🤑 Not financial excess but sufficient funds for a great life.
Locational freedom! ✈️ To be able to live wherever you desire in the world.
Time freedom! ⏰ To be able to work where you want, when you want and with whoever you want.
Save lives! 🚑 You're in the business of transforming lives with an incredible program.
Share your authentic story! 📚 Build a brand and inspire others being YOU.
Become THE ONE! 🏆 You will be the FIRST one in your family to prove it's possible to become financially wealthy and inspire your family to more generosity, abundance, experiences and possibilities.
No regrets! 💪 Look back and be proud of the community and business you built that inspires.
If you're ready to UPLEVEL your strategies to hit 6 and 7 figures, here's some of the knowledge 🤯 bombs 💣 you'll learn during this life changing event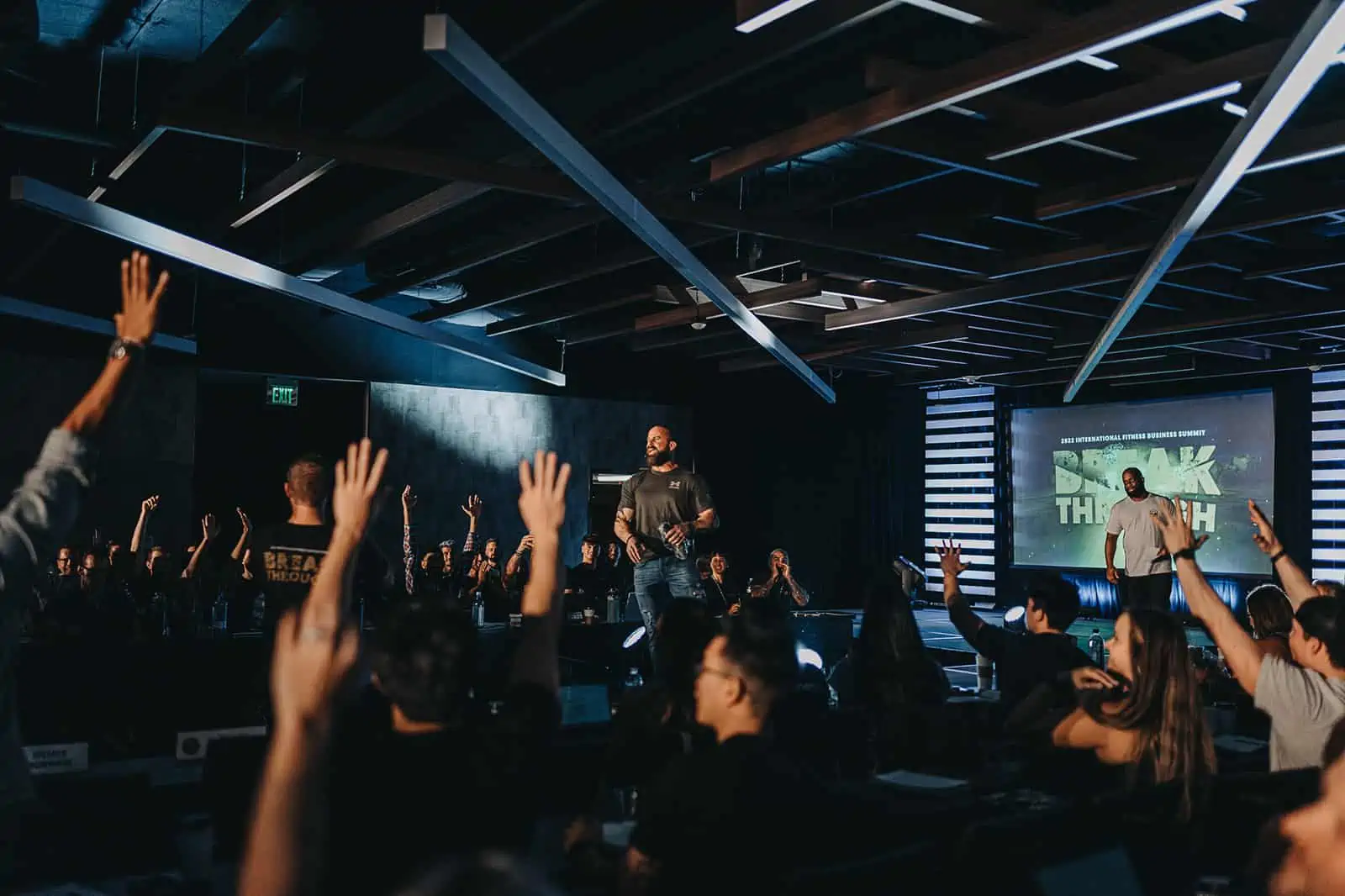 Breakfast on your own
7:30am – 8:45am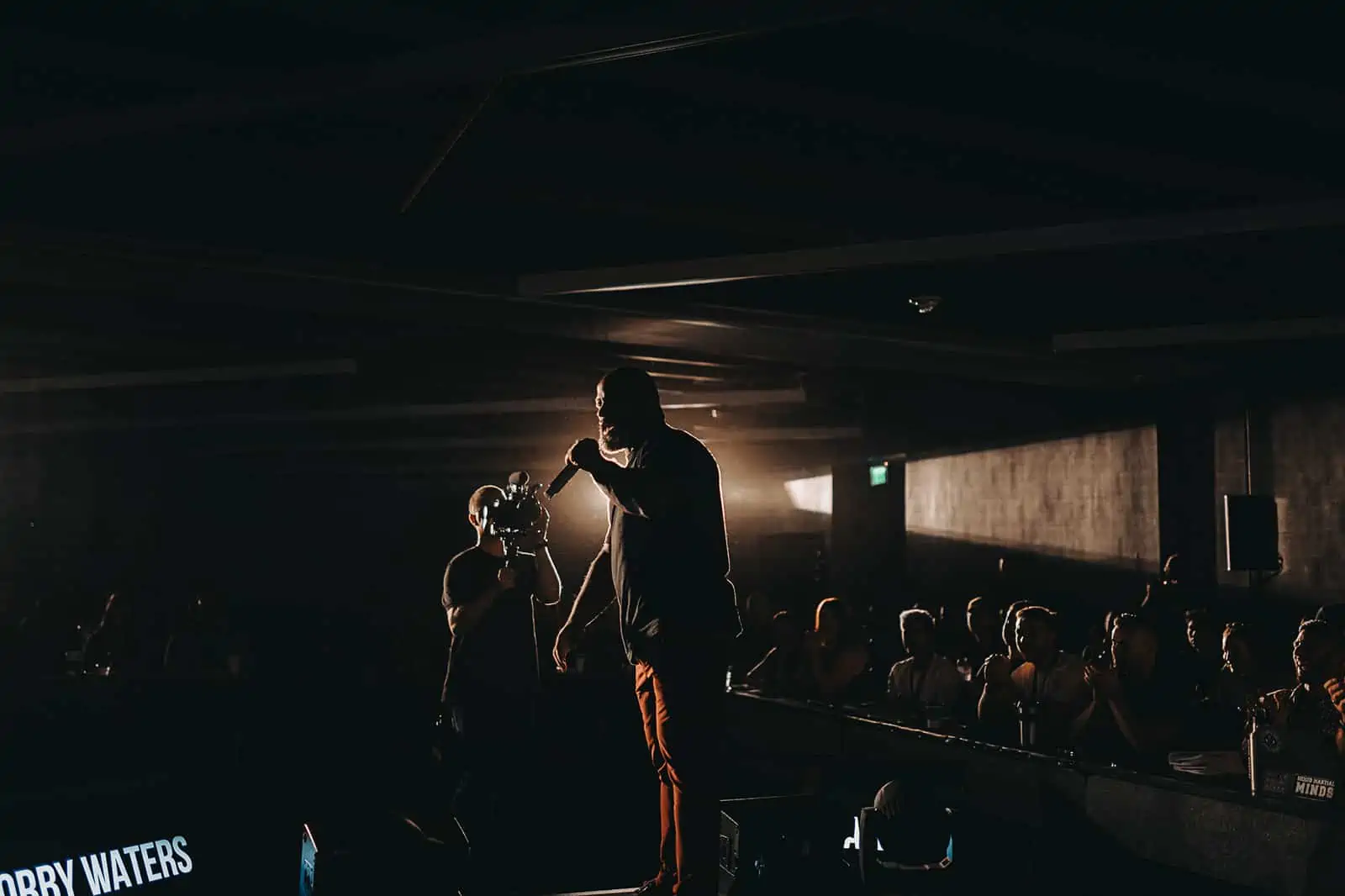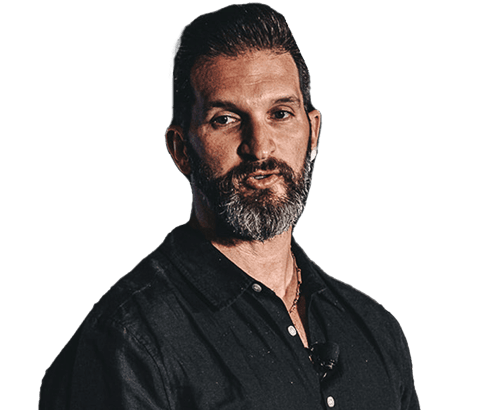 How to Use Identity Selling to Influence & Build A Fitness Empire – Vince Del Monte
9:00am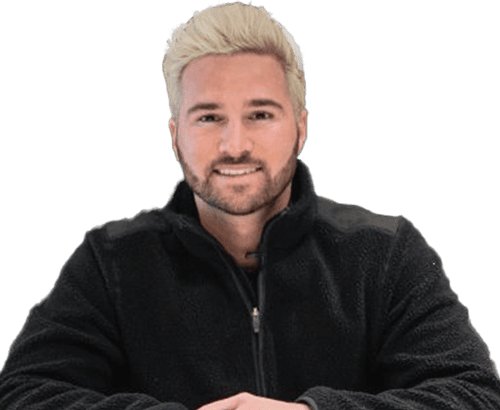 How to Scale Your Fitness Business Beyond Yourself – Luke Kish
10:00am
How to Productize to 8 Figures & Build Your Brand Personality – Nikkiey Stott
11:00am
Lunch on your own
12:30pm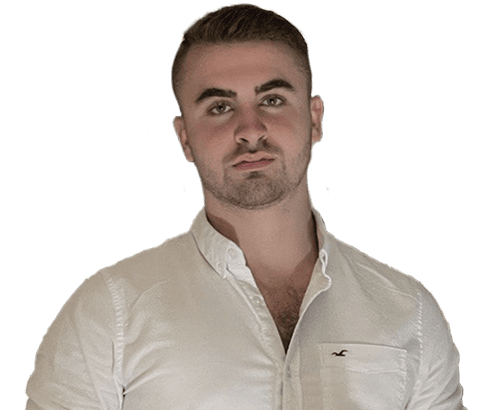 DM LUBRICANT!! How to Get A Ton of Inbounds Without Talking About Anything Fitness! – Ed Reay
2:00pm
The 100 Method Scaling System To Become A Millionaire Fitness Coach – Frank den Blanken
3:00pm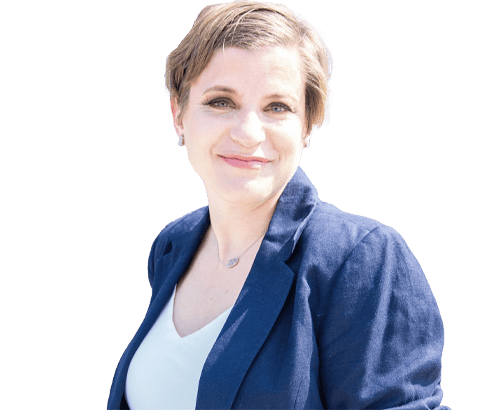 How to Know Your Numbers, Grow Your Profit, Reduce your Taxes and Increase your Wealth – Pam Jordan
4:00pm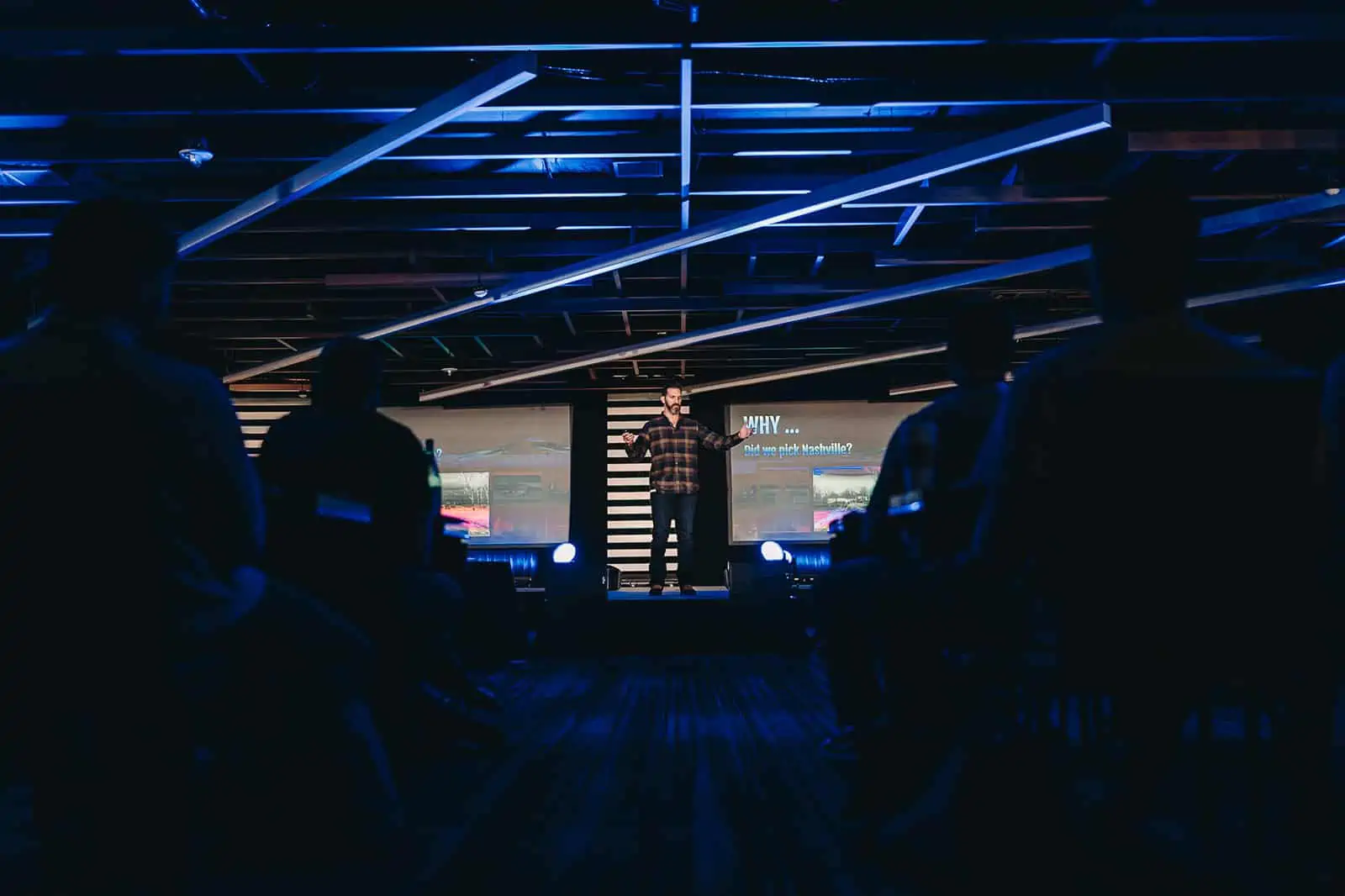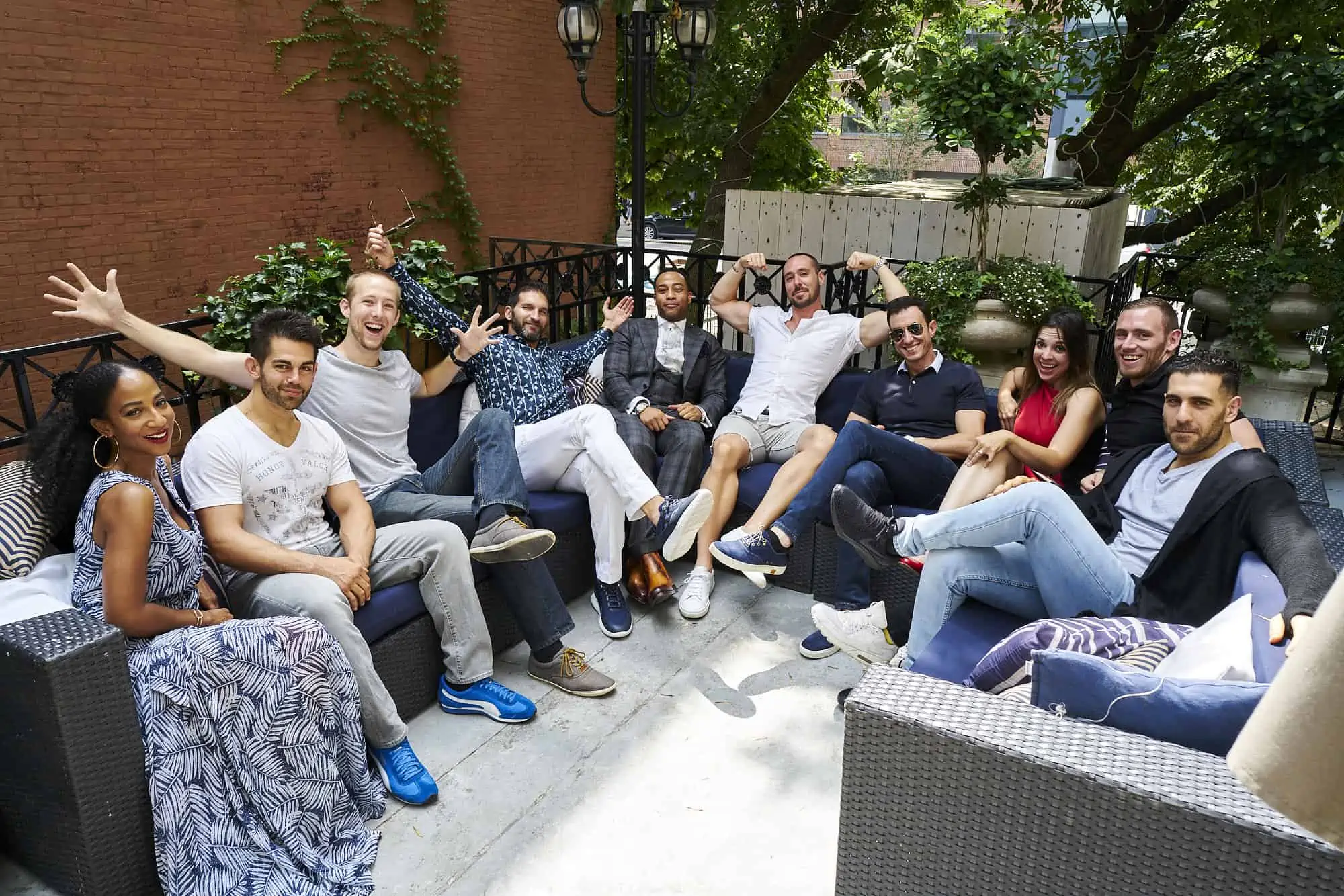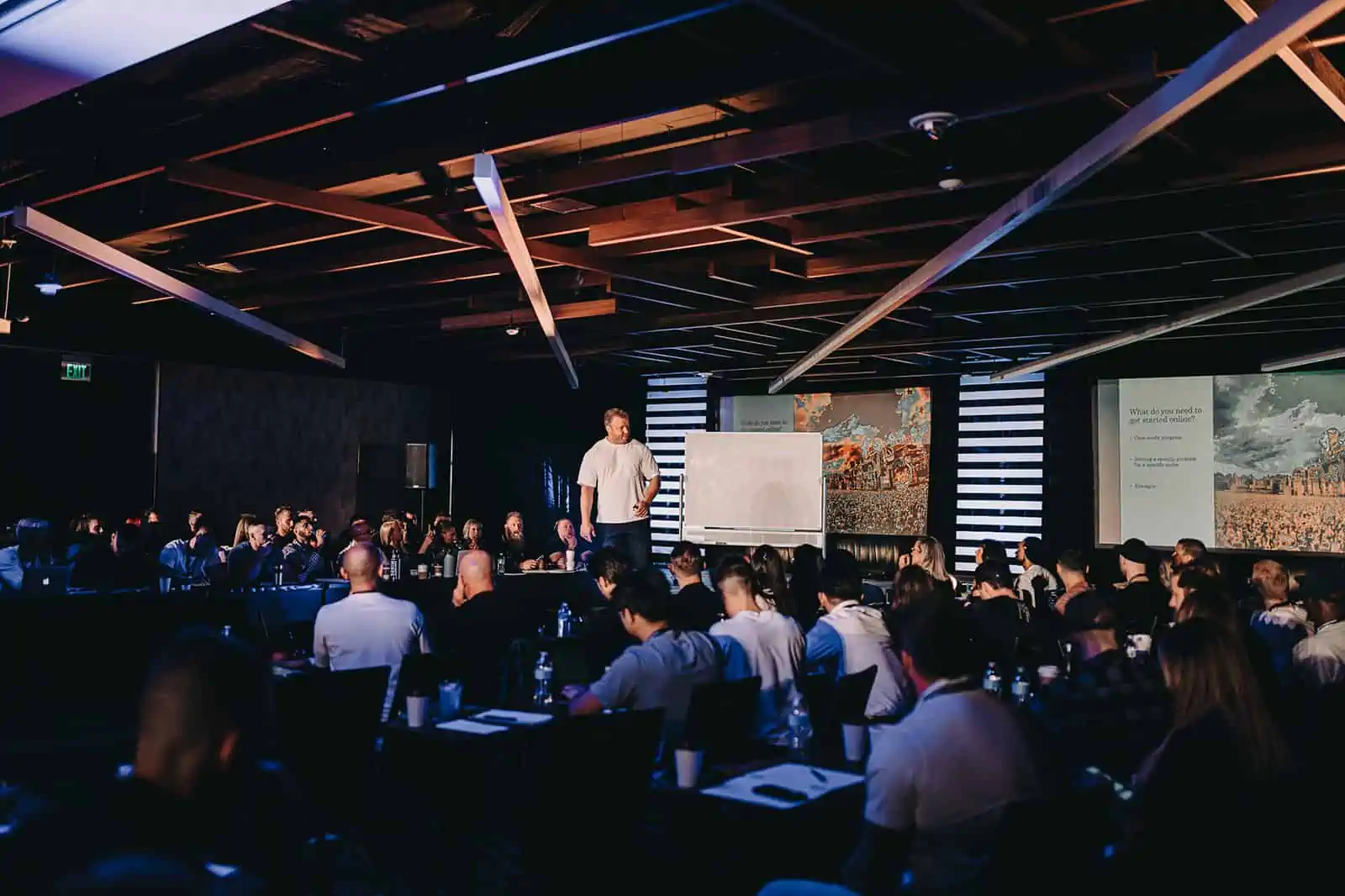 Breakfast on your own
7:30am – 8:45am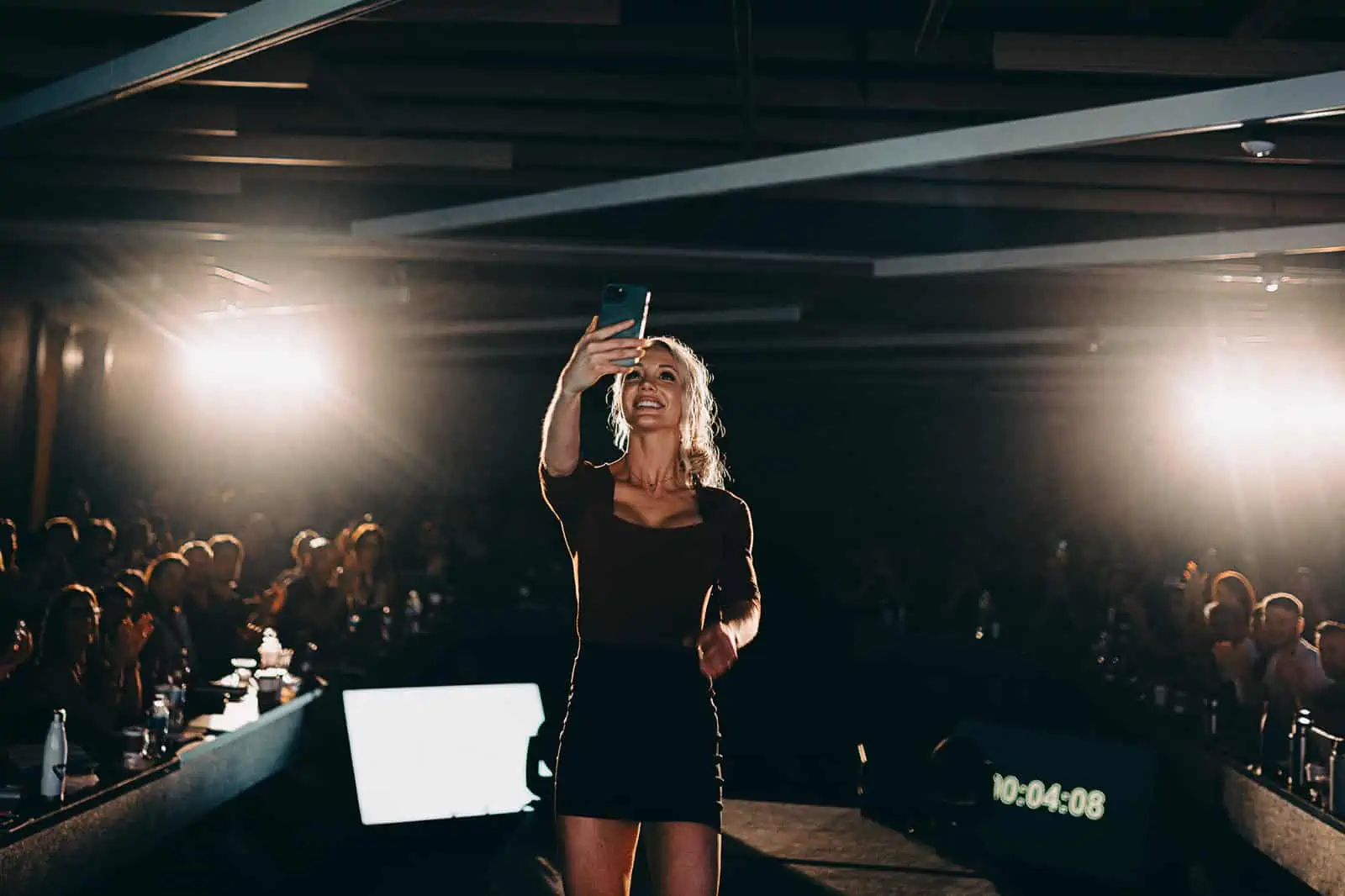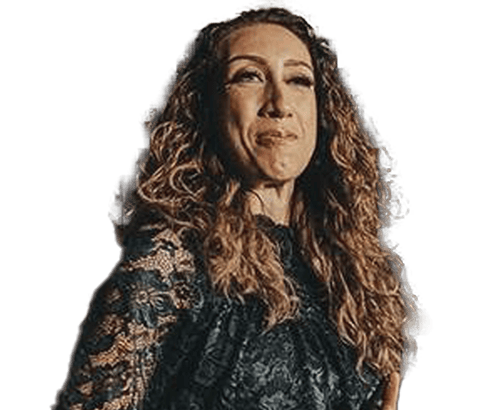 7 Personal Leadership Secrets to Build A Better Team & Powerful Relationships – Annie Yatch
9:00am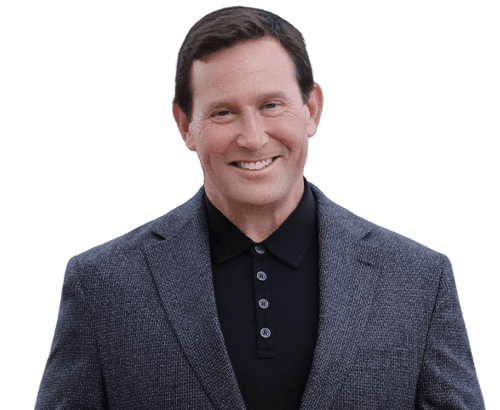 Power of a Positive Mindset– 15X Best Selling Author Jon Gordon!
10:00am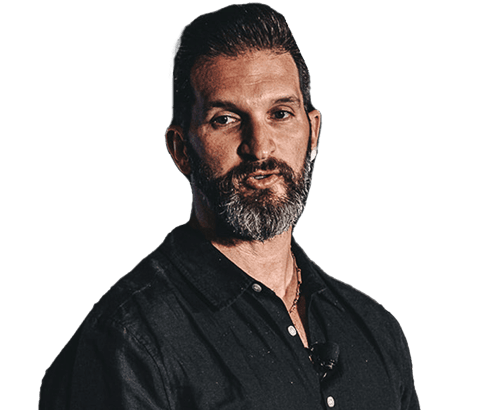 How to Expand Your Business In A Contraction Marketplace – Vince Del Monte
11:30am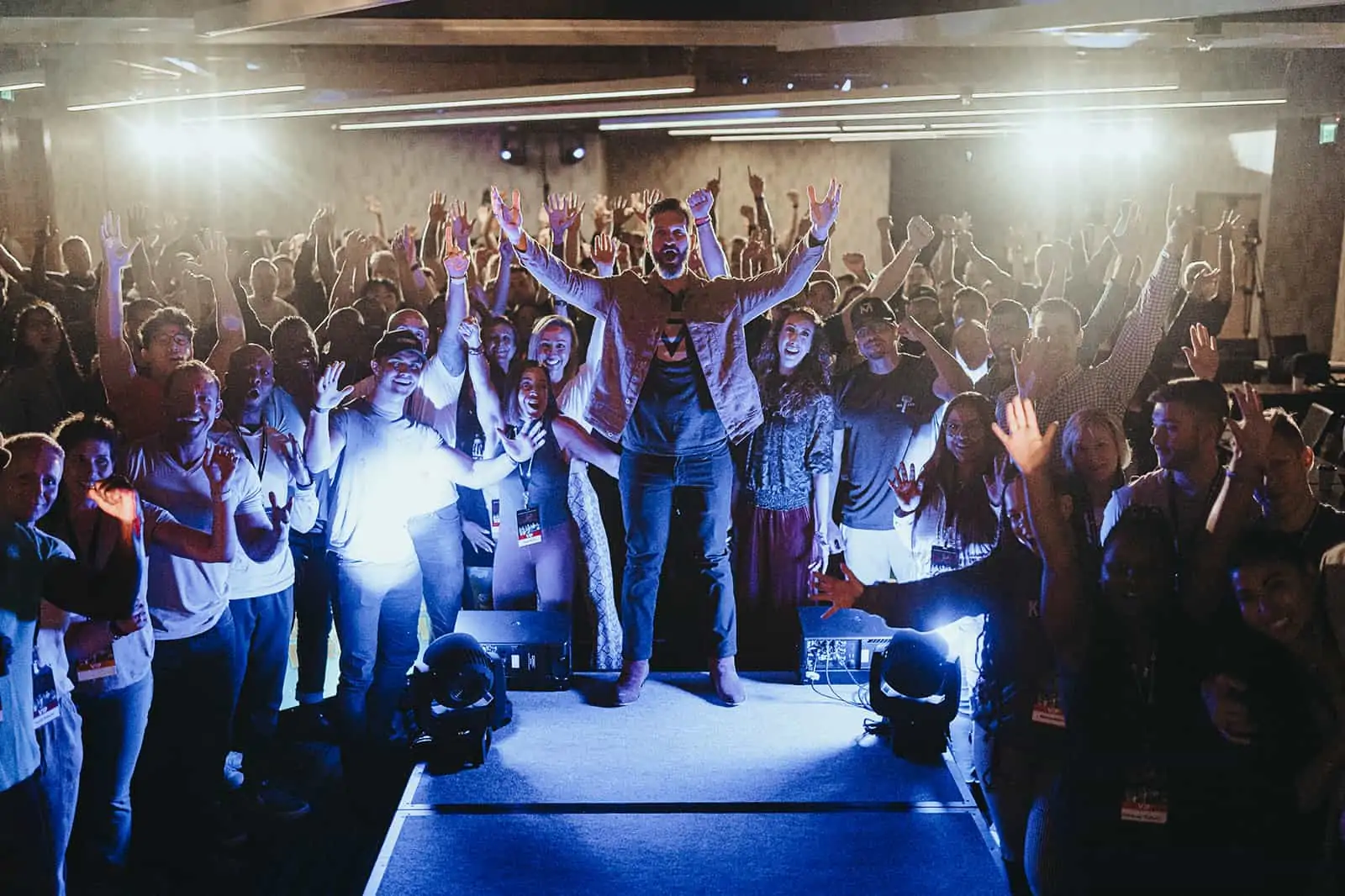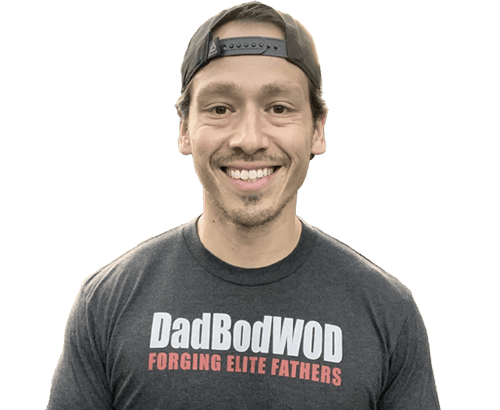 How to Build An Audience of Super Fans To You Don't Need Aggressive CTA's – Kevin Torres
2:00pm
How to Consistently Produce Better Body Transformations - Jason Brown
2:30pm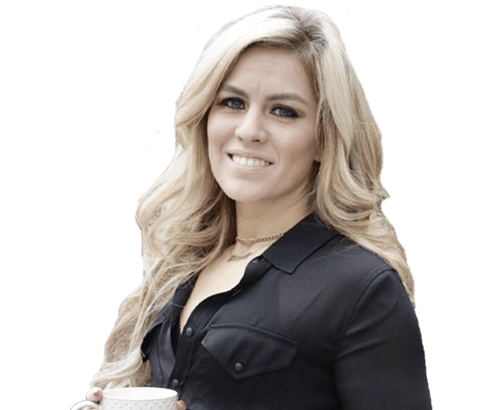 How to Master Telling Your Story To Generate Dream Clients – Alex Garzaro
3:00pm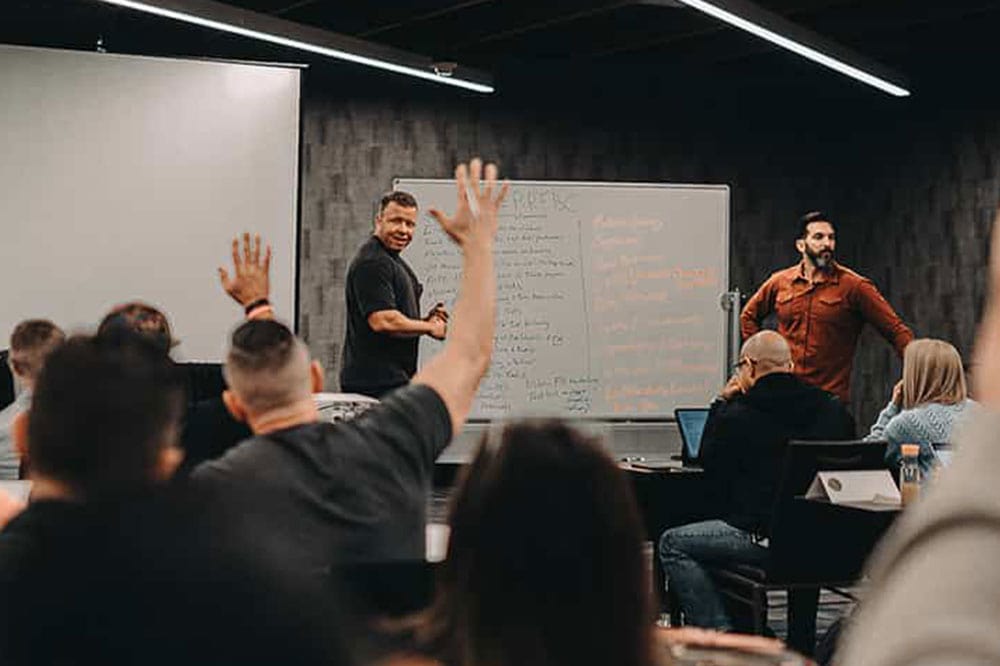 10-Minute Targeted Breakout Sessions w/ Speakers & Team Del Monte
3:45pm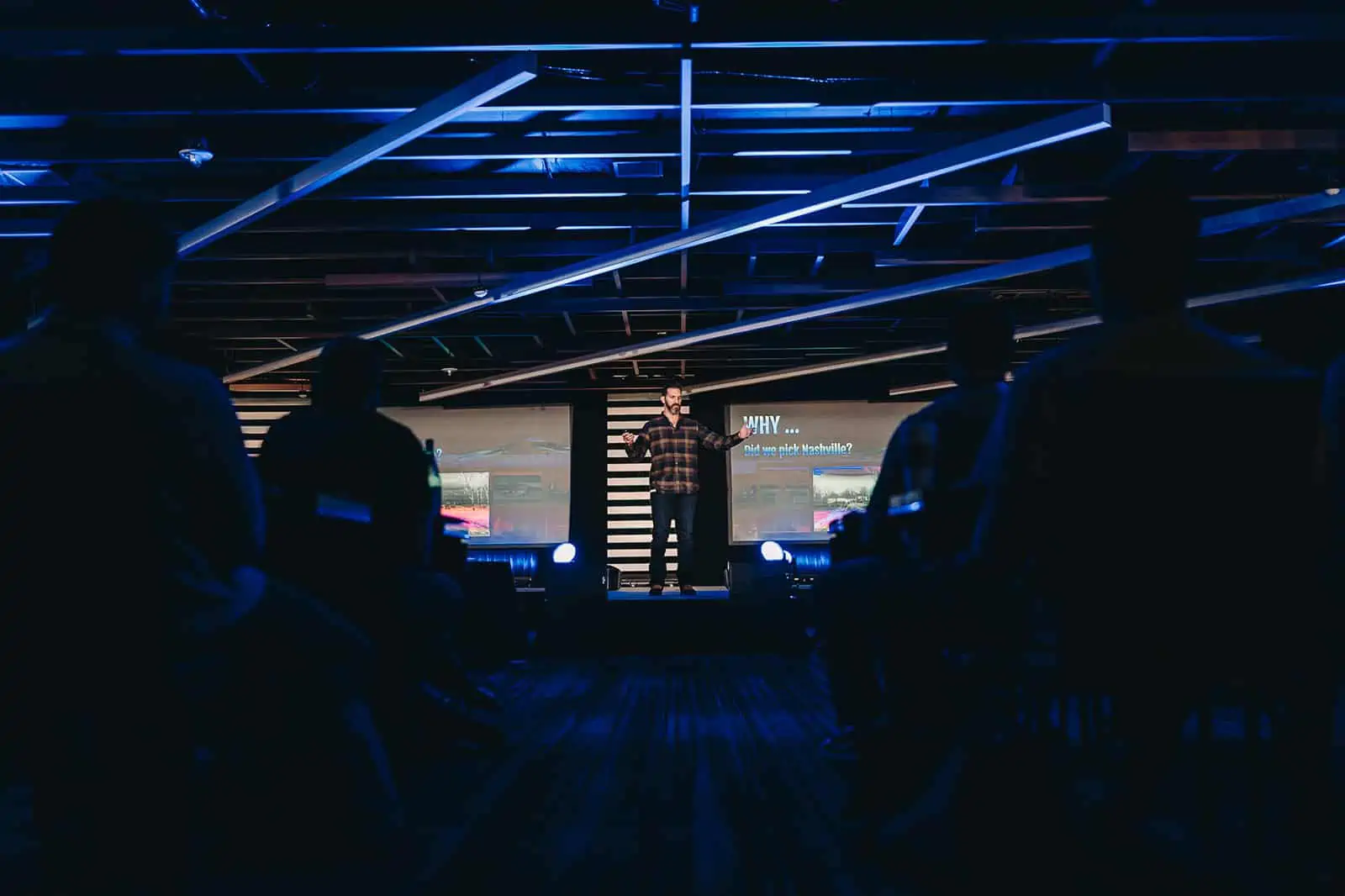 Networking & Dinner Event: Water's Edge (In the Gaylord)
6:00pm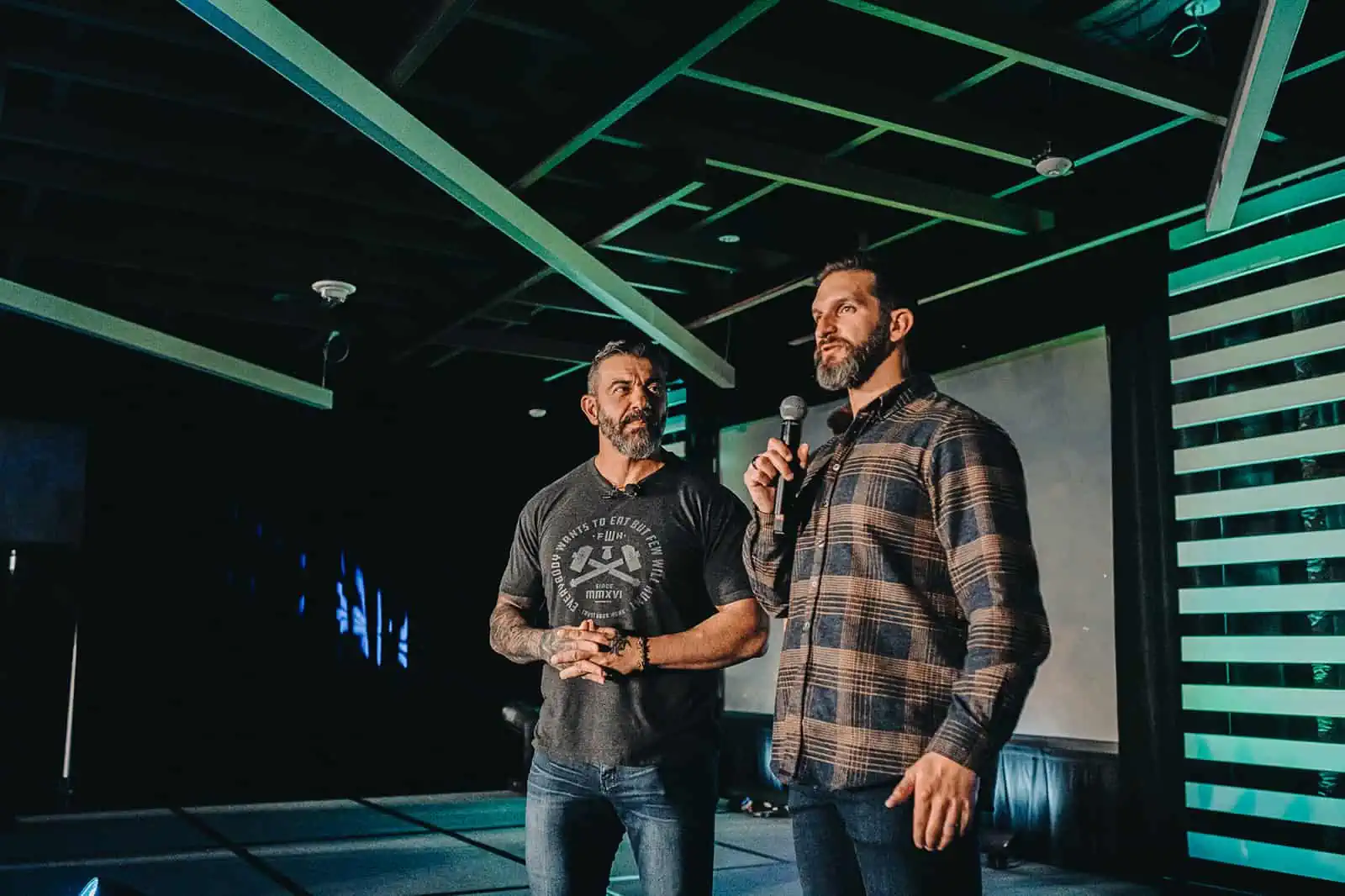 Breakfast on your own
7:30am – 8:45am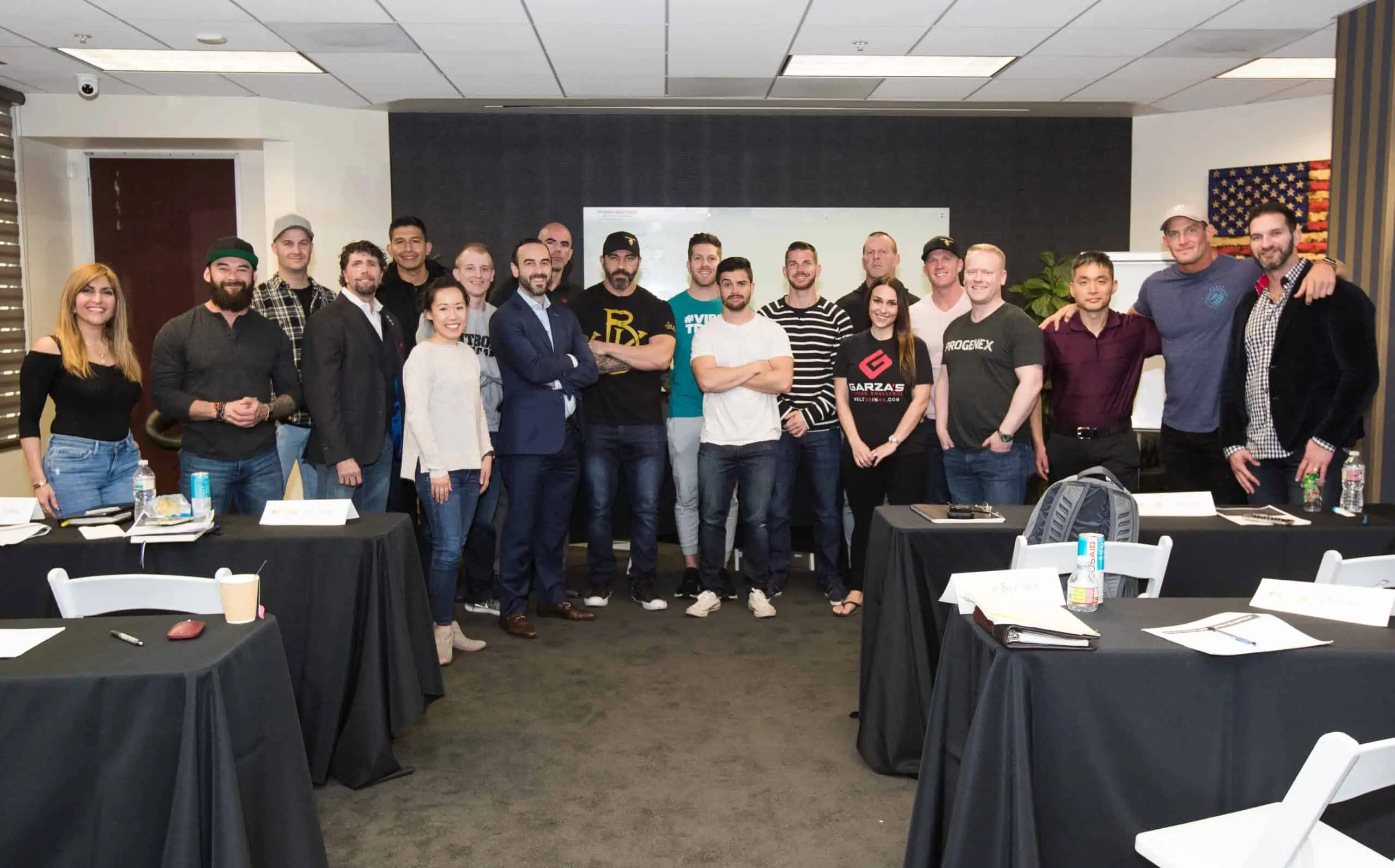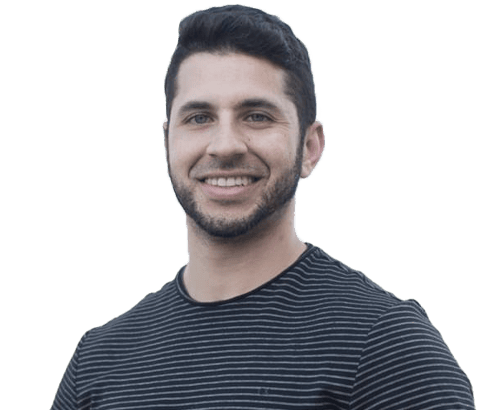 How to Get on Podcasts & Blow Up Your Podcast - Luis Diaz
9:00am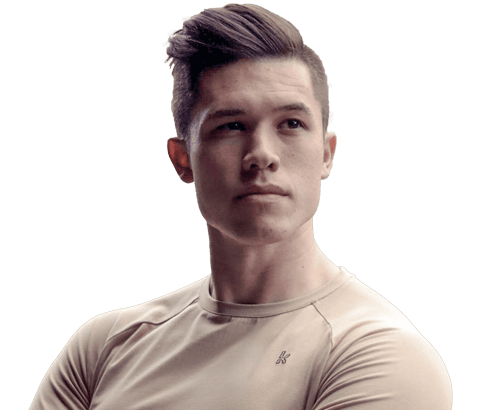 How to 2X Your Business Without 1-1 Sales Calls – Daniel Schreiber
10:00am
How to Have Laser Like Focus & Get More Done In Less Time – Braydon Barrett
10:30am
Messaging Methods to Repel Broke Leads & Magnetize Millionaires - Frank den Blanken
11:15am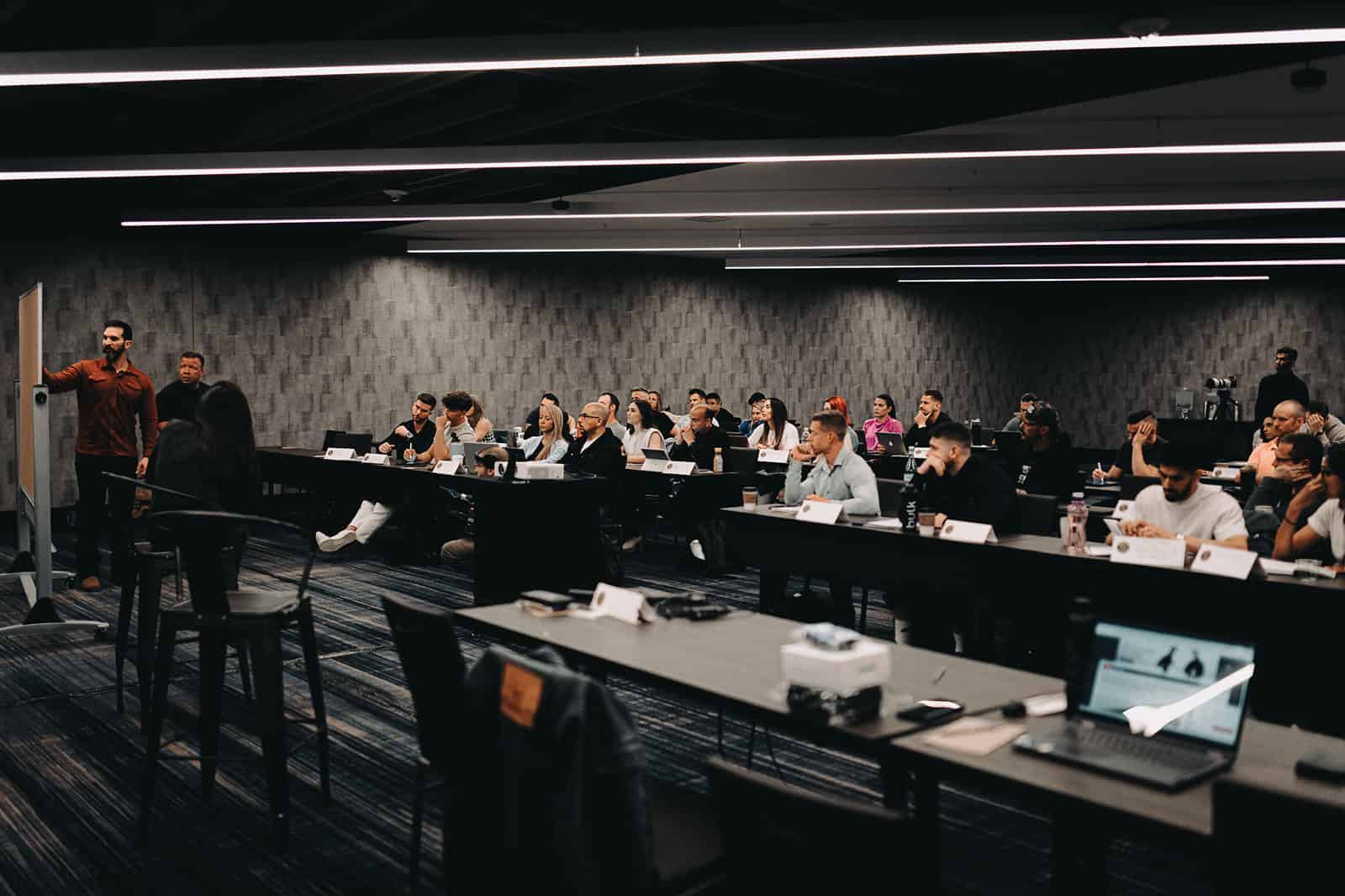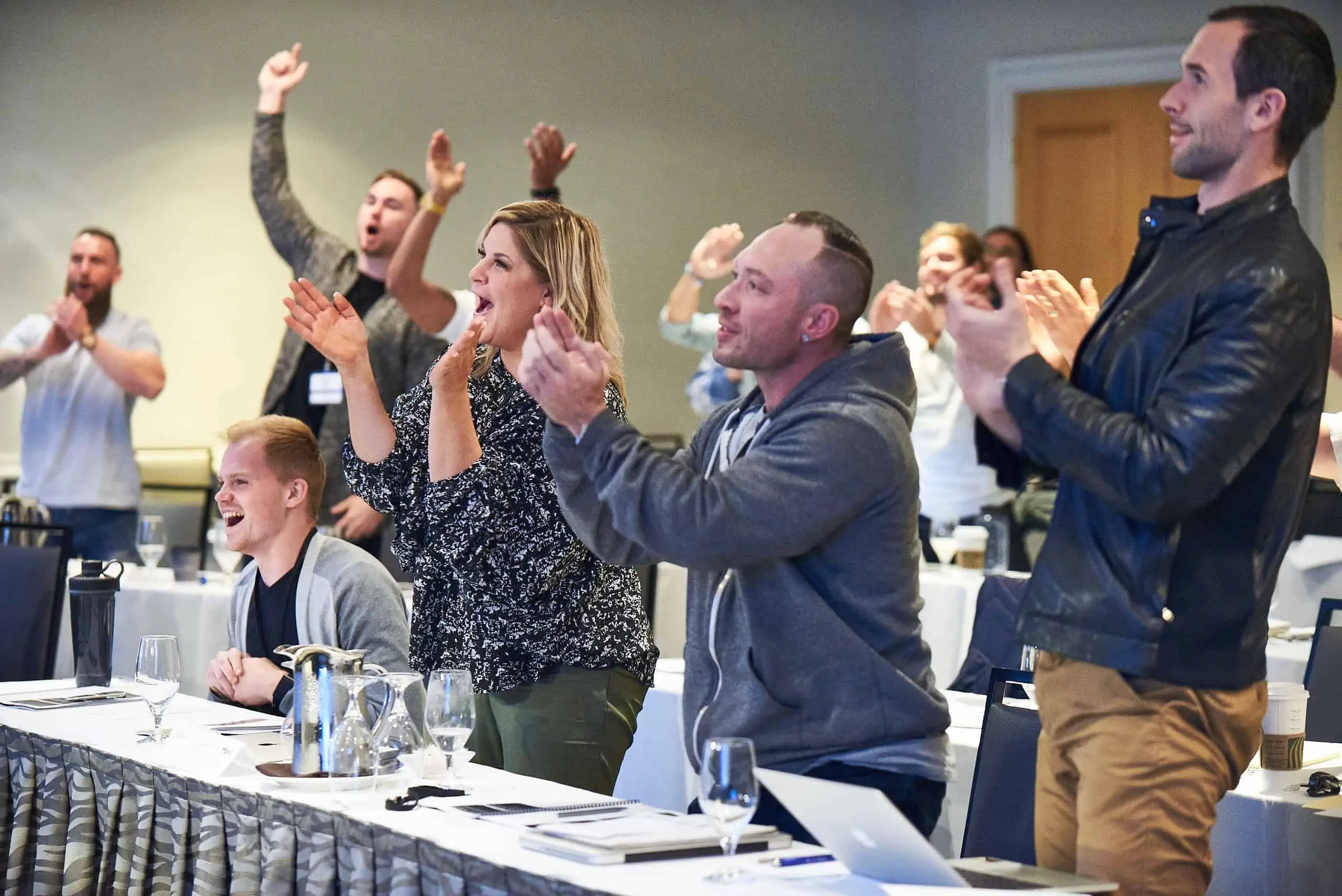 $1,000 MEGA CASH GIVEAWAY! Bring Your Best Tactic to Win – 7FM Members!
2:00pm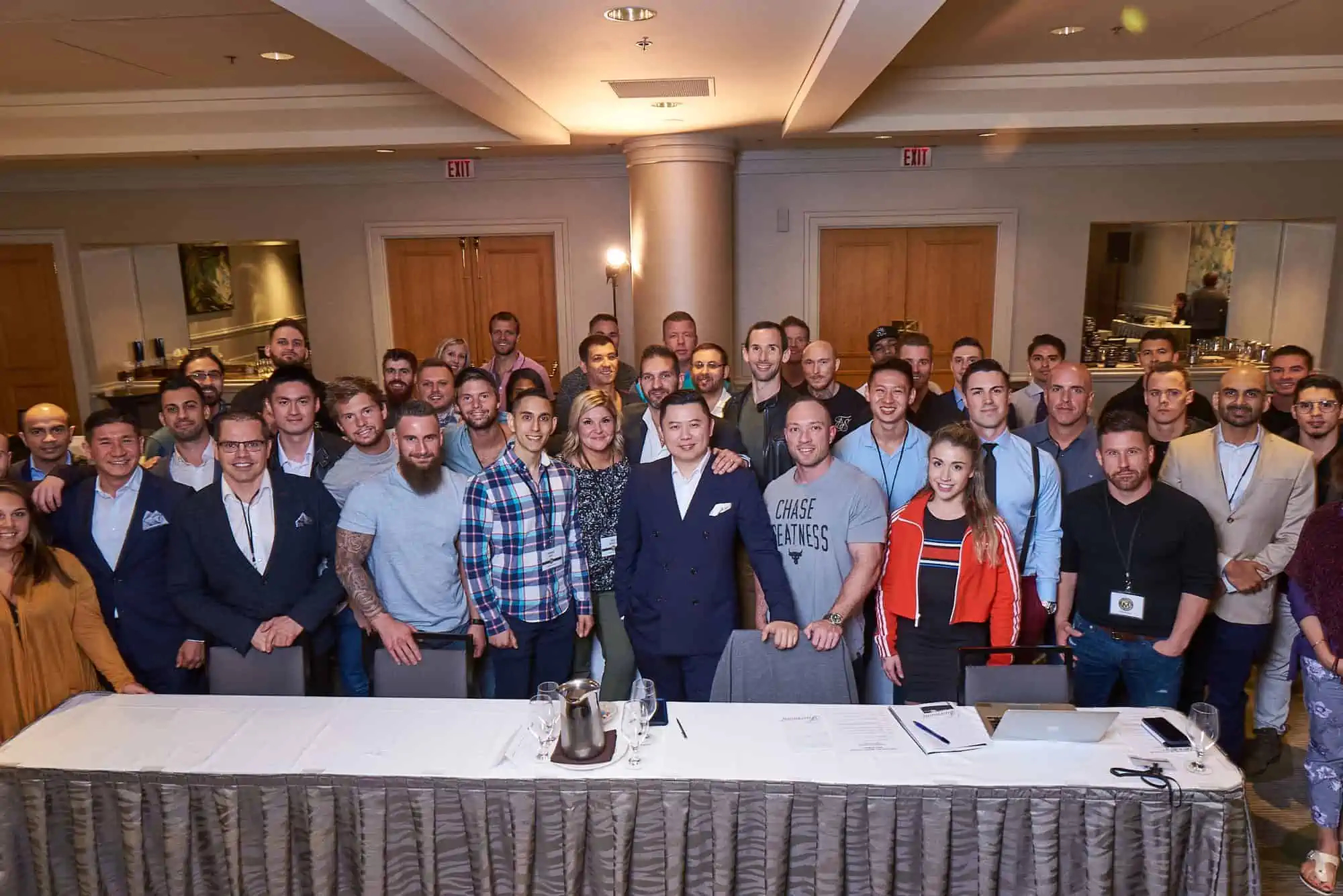 10X YOUR REVENUE HOT SEATS: Deep Dive Into Particular Opportunities & Bottlenecks – Team Del Monte
3:00pm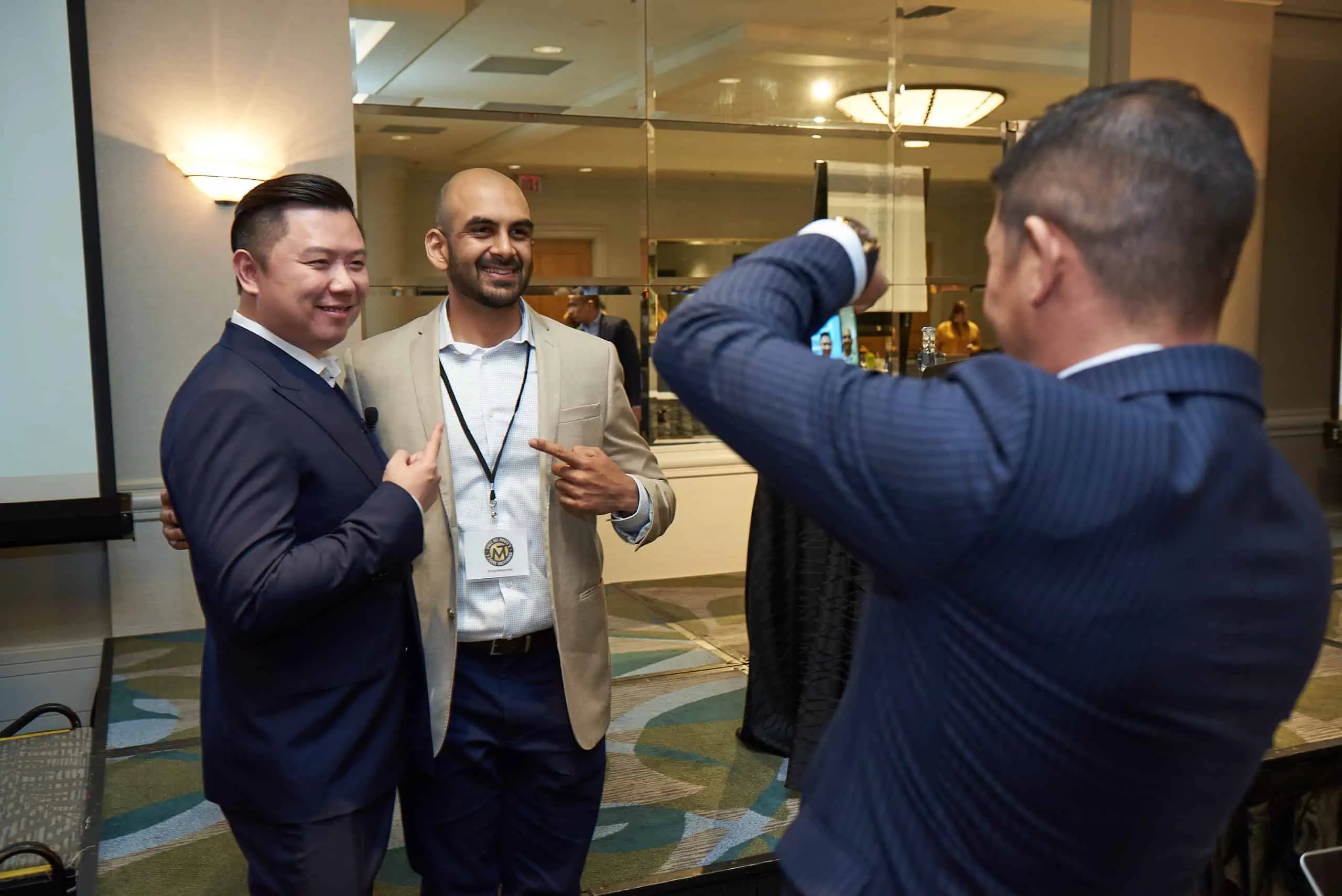 Vince – Frank – Kevin – Alex – Brandon - Katie - Colton - Hector
YOUR 6 AND 7 FIGURE HEAD COACHES, ALL IN ONE ROOM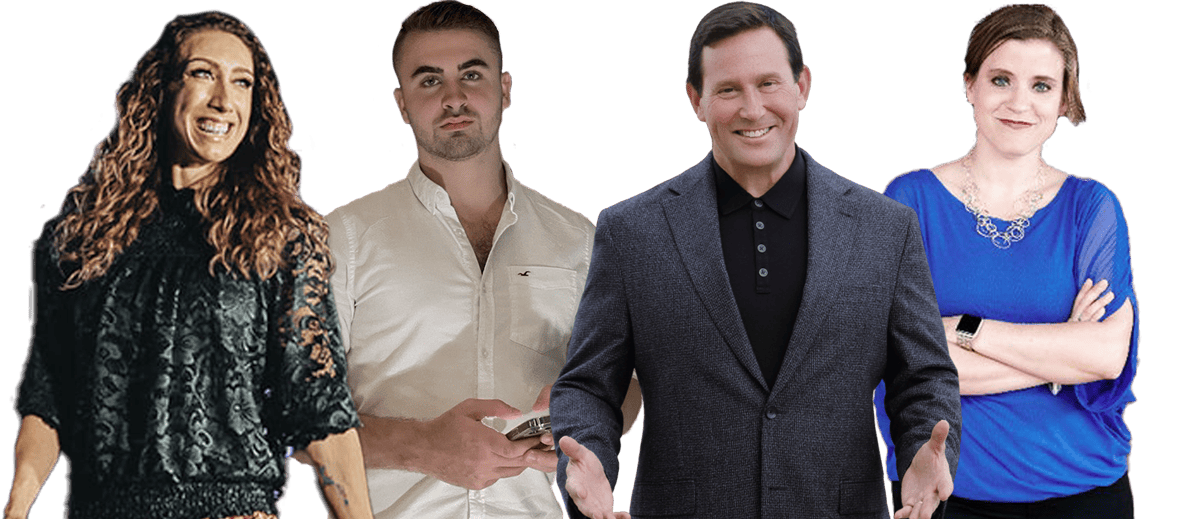 Annie Yatch – Ed Reay – Jon Gordon – Pam Jordan
YOUR ELITE LINE UP OF GUEST SPEAKERS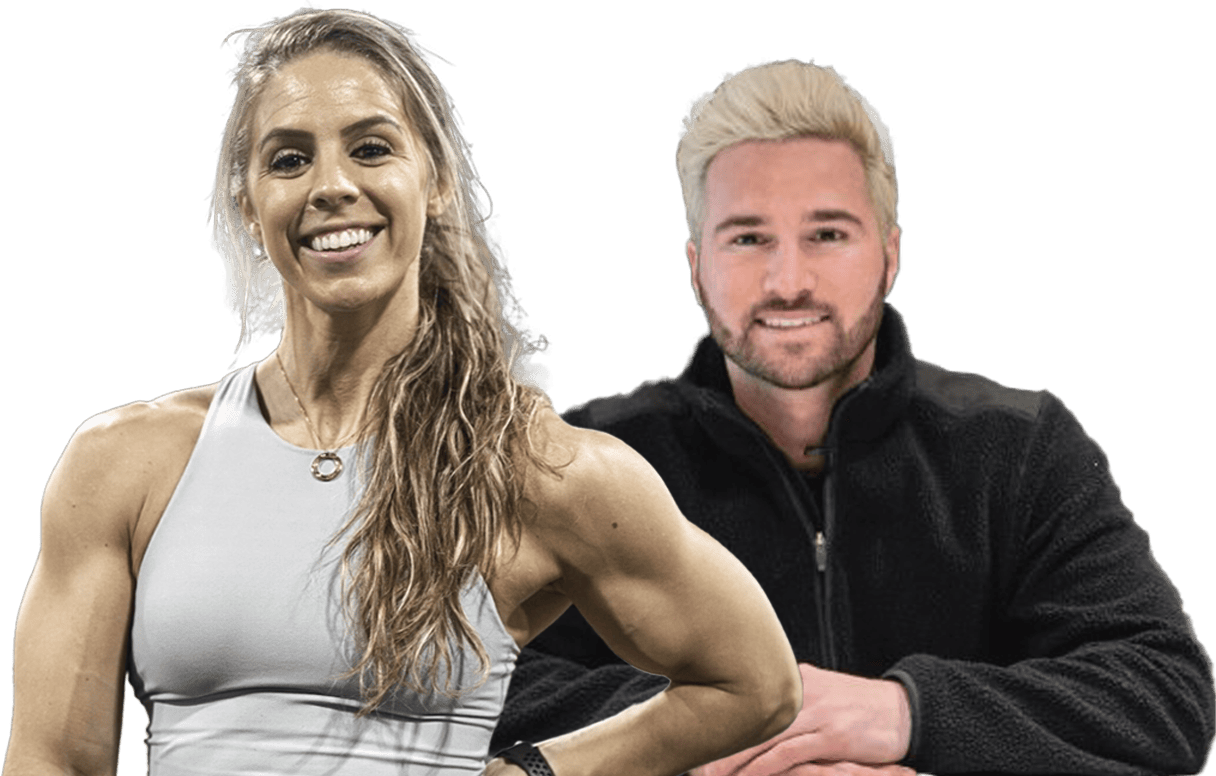 NIKKIEY STOTT – LUKE KISH
AND FOR THE FIRST TIME EVER A COUPLE DOING 8 FIGURES A YEAR WITH HIGH TICKET FITNESS COACHING
October 12-14th in Nashville, TN
SOMEONE YOU KNOW IS COMING TO BUILD A BETTER FITNESS Business... AND YOU SHOULD TO!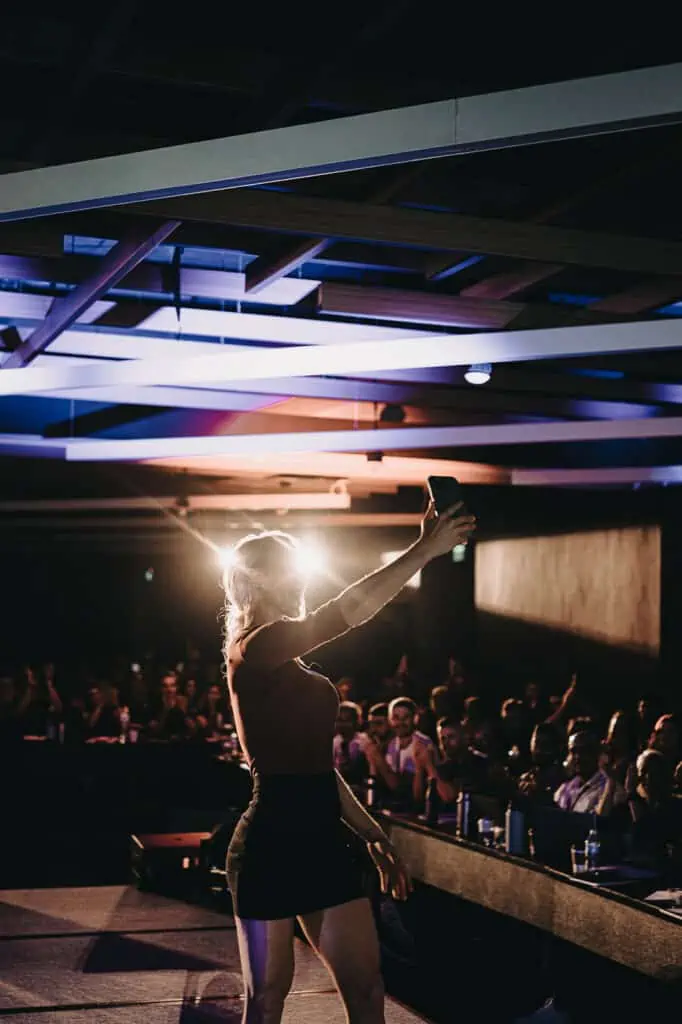 BUILD A BETTER FITNESS BUSINESS
3 Days In-Person Build A Bigger Better Fitness Business Event

Targeted Breakout Sessions & Hot Seat Sessions

Network with Industries Top 6, 7 & 8 Figure Fitness Coaches

Access to Build Your Brand Recordings

Swag Bag with New Few Will Hunt x 7FM Apparel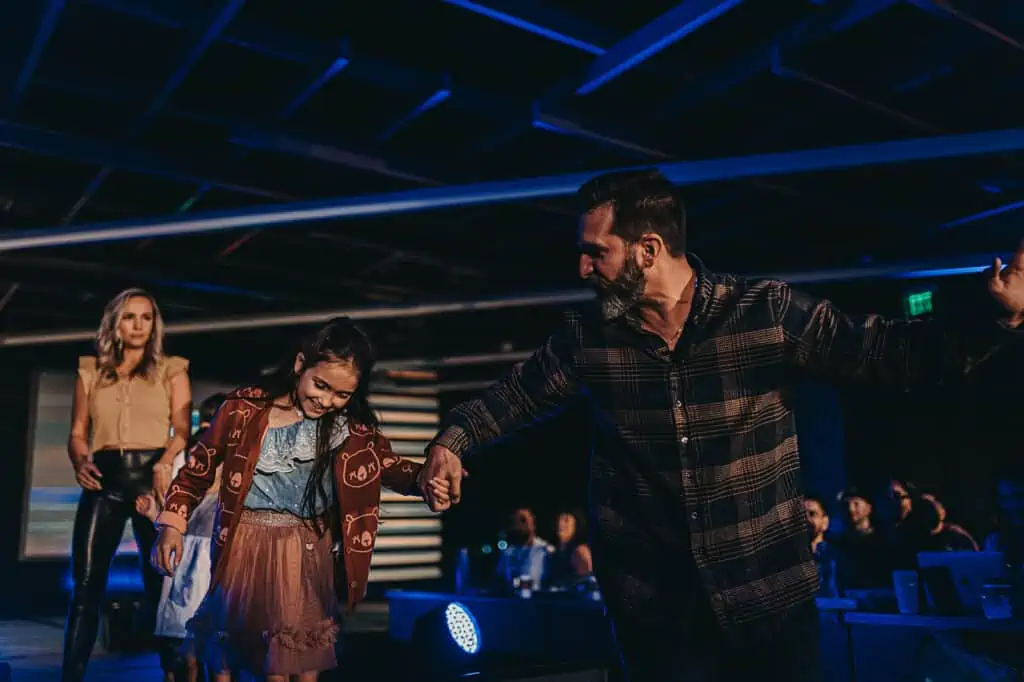 ABOUT THEIR EXPERIENCE AT 7FM EVENTS
"HOW MUCH DOES A SEAT TO SIT IN & TEST DRIVE THE 7FM COST?"
Truth is, it will cost you to NOT come to the 7FM Event. It will cost you in lost skills, traits, systems, networking, and inspiration.
"What's The Price Tag For Turning Your Passion Into A Profitable Business And Then Getting The Knowledge To Make It A Reality?"
And what will it cost you to NOT have these strategies, skills, and mindset that will time collapse your success?
From personal experience, it's priceless.
Trusting my gut and following my passion has unleashed a flood of cash flow to fill my formerly empty pockets. I started out as a $10/hour personal trainer busting my butt 60-70 hours a week living paycheck to paycheck.
I've built the most prestigious fitness business coaching program that's recognized around as the premier mastermind taking fit pro's to financial, locational and time freedom and that's EXACTLY what I plan to teach you how to do as well… WITHOUT sacrificing your family or your personal life!
At the 7FM event, you'll spend 3 days with me and some of the top fitness entrepreneurs and experts in the world will be sitting right next to you.
That my friend… is priceless.
My personal VIP 1-1 coaching clients pay me $60,000+ for 12 months of coaching and mentorship.
BUT YOU WON'T PAY ANYWHERE NEAR THAT AMOUNT
That means for pennies on the dollar, you'll become the "Businessman to execute the Business plan" - the version of yourself who will earn more, do more, and be more.
26 months ago my family decided to escape Communist Canada because of the political BS and disgusting ideology I refuse to expose my kids to.

This required figuring out how to get a visa and it was BUSINESS SUCCESS that paved the way.

We moved to escape the insane taxes in Canada (in TN there is no state tax), better politics, people of faith, loads of families and a slower paced environment to raise a family. 

I'm always looking for ways to legally lower my tax bill.
I'm pretty sure you're the same way.
This is why I had my accountant double check if you could write this off as a business write off.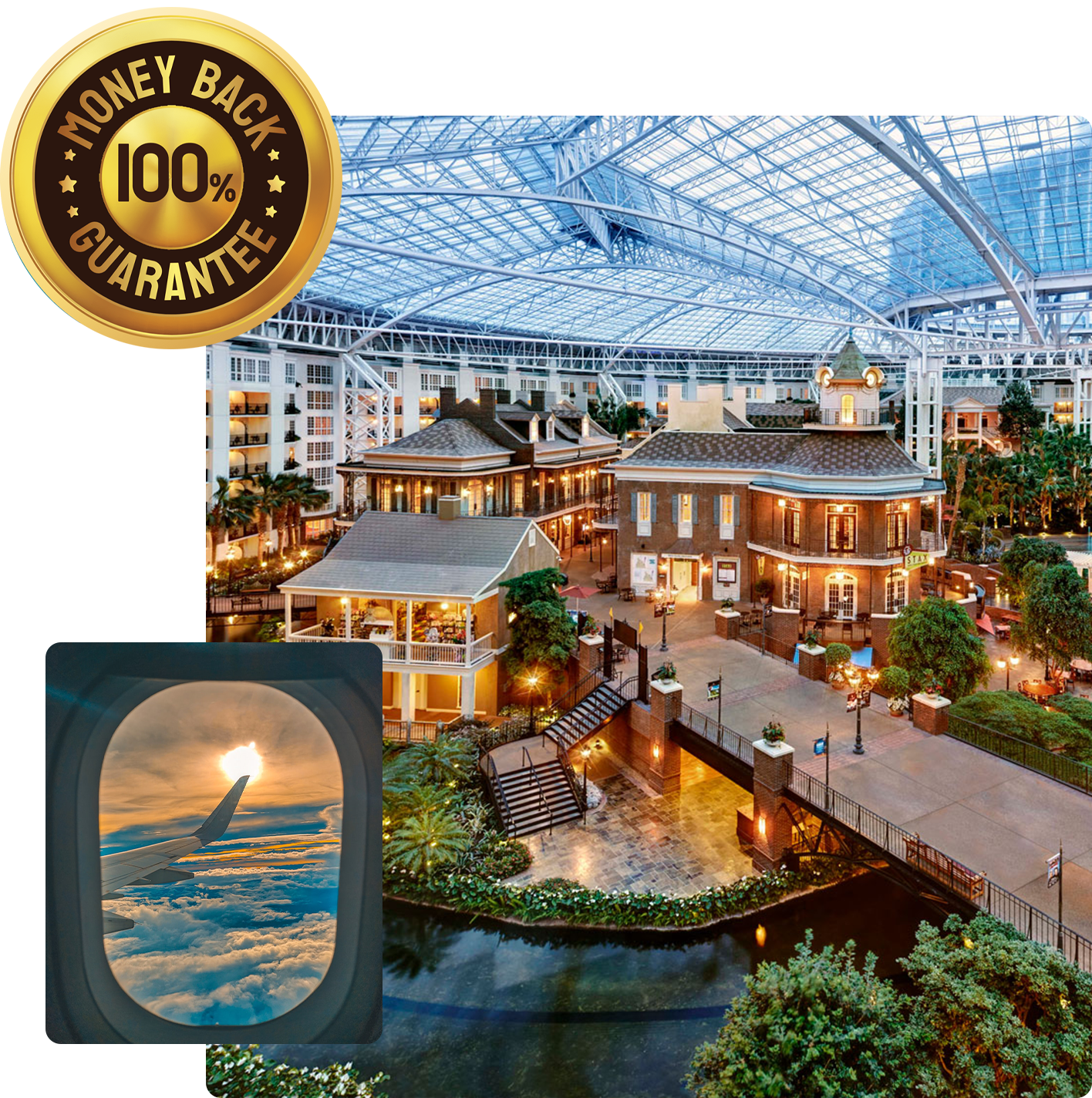 MEANING EVERYTHING INCLUDING TRAVELING, HOTEL, AND SEAT ARE TAX-DEDUCTIBLE AS A BUSINESS EXPENSE.
This is important to you because the 7FM Event will come at no extra cost to you!
So you're "saving" money to be in a room surrounded by other high-levels fitness coaches and experts and earners who are making, six, seven, and even eight figures a year.
I want you to be around us because proximity is power!
Register today
FOR "BUILD A BETTER FITNESS BUSINESS" LIVE
100% No-Brainer Money-Back Guarantee!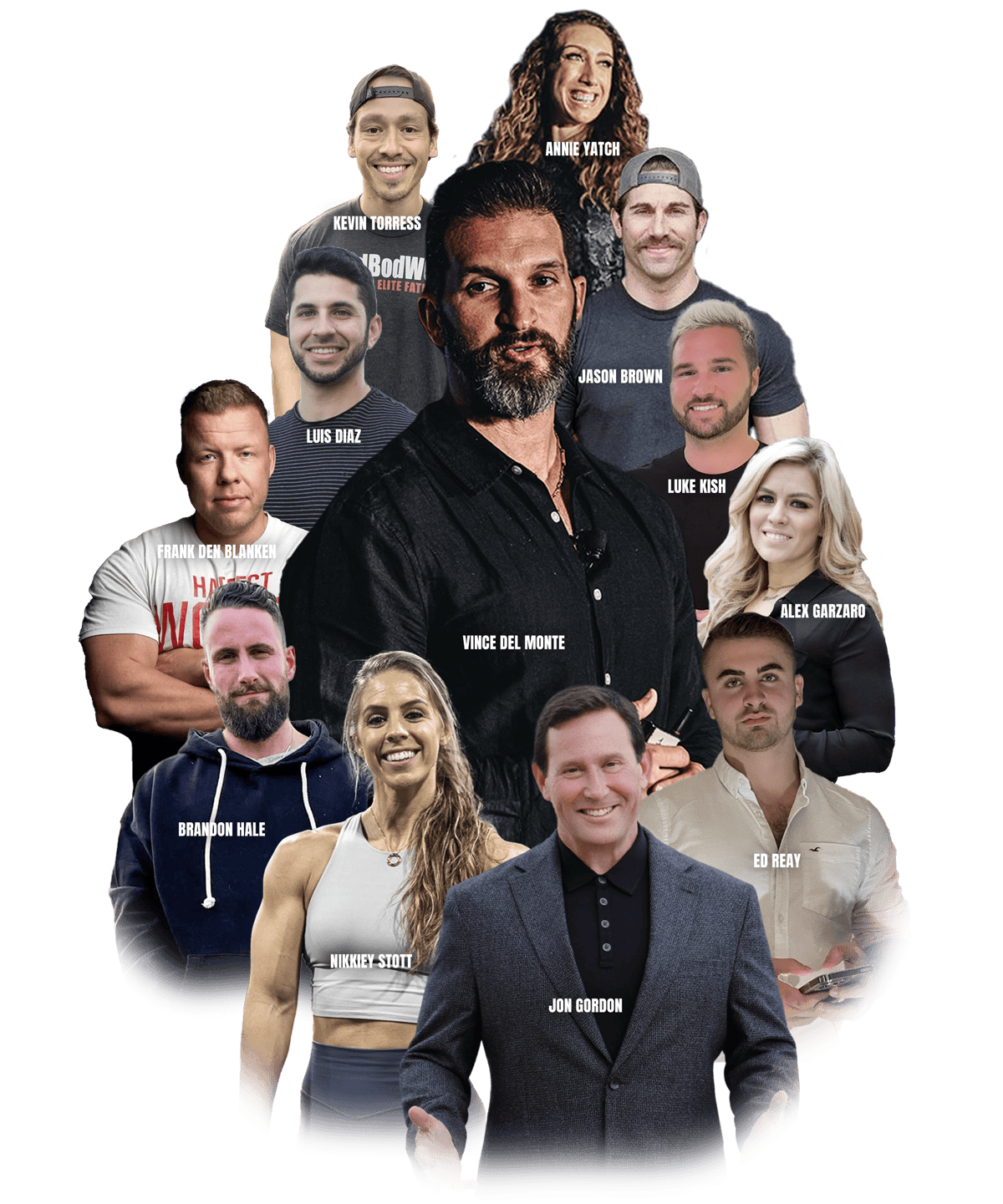 CHOOSE YOUR TICKET OPTION BELOW…
BECAUSE LIVE EVENTS CHANGE LIVES
COME READY FOR YOUR BREAKTHROUGH!
SIT IN & TEST DRIVE PACKAGE
* For Anyone NOT Inside The 7 Figure Mastermind
3 Days In-Person Build A Bigger Better Business Event

Early Morning Workout Sessions with Photographers & Videographers

Includes Advanced Day of Specialist Training with Elite Experts

Targeted Breakout Sessions & Hot Seat Sessions

Network with Industries Top 6, 7 & 8 Figure Fitness Coaches

Professional Photo Opportunity with Elite Speakers

Access to Build Your Brand Recordings

Tax Deductible to Pay Government Less

Swag Bag with New Few Will Hunt x 7FM Apparel

100% No-Brainer Money-Back Guarantee!
Two Monthly Instalments Billed Every 30 Days (20% saving)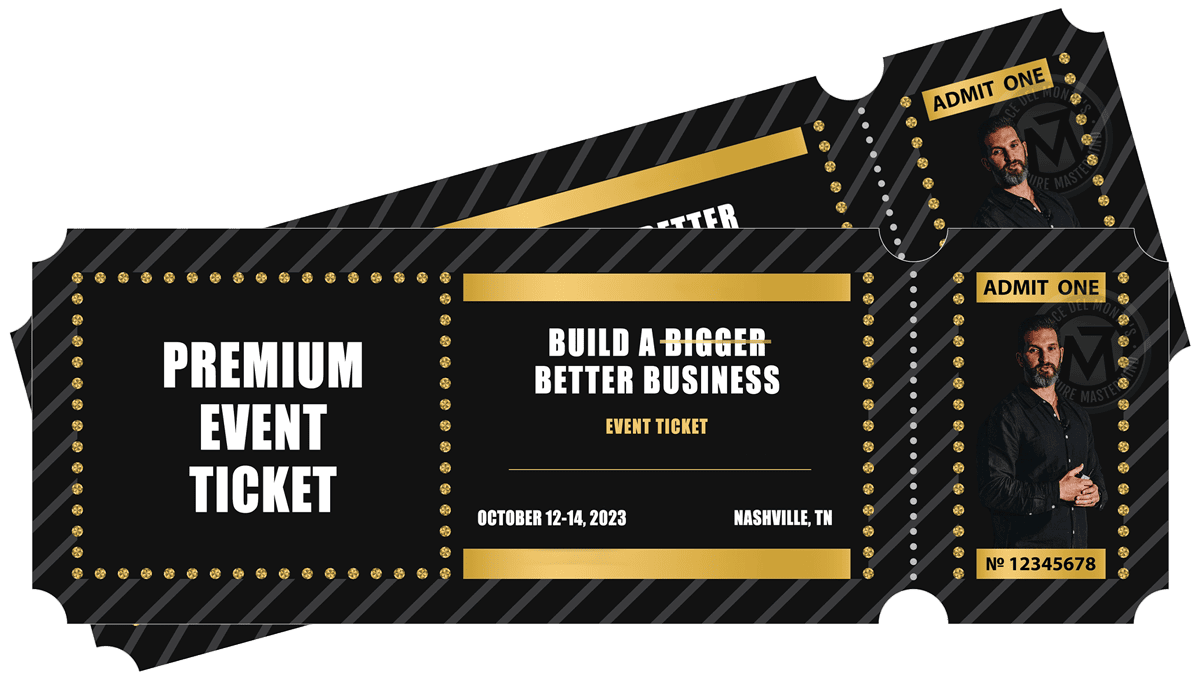 PLUS TWO FAST ACTION BONUSES!
The 7FM Cancun Recording — The 7FM Houston Recording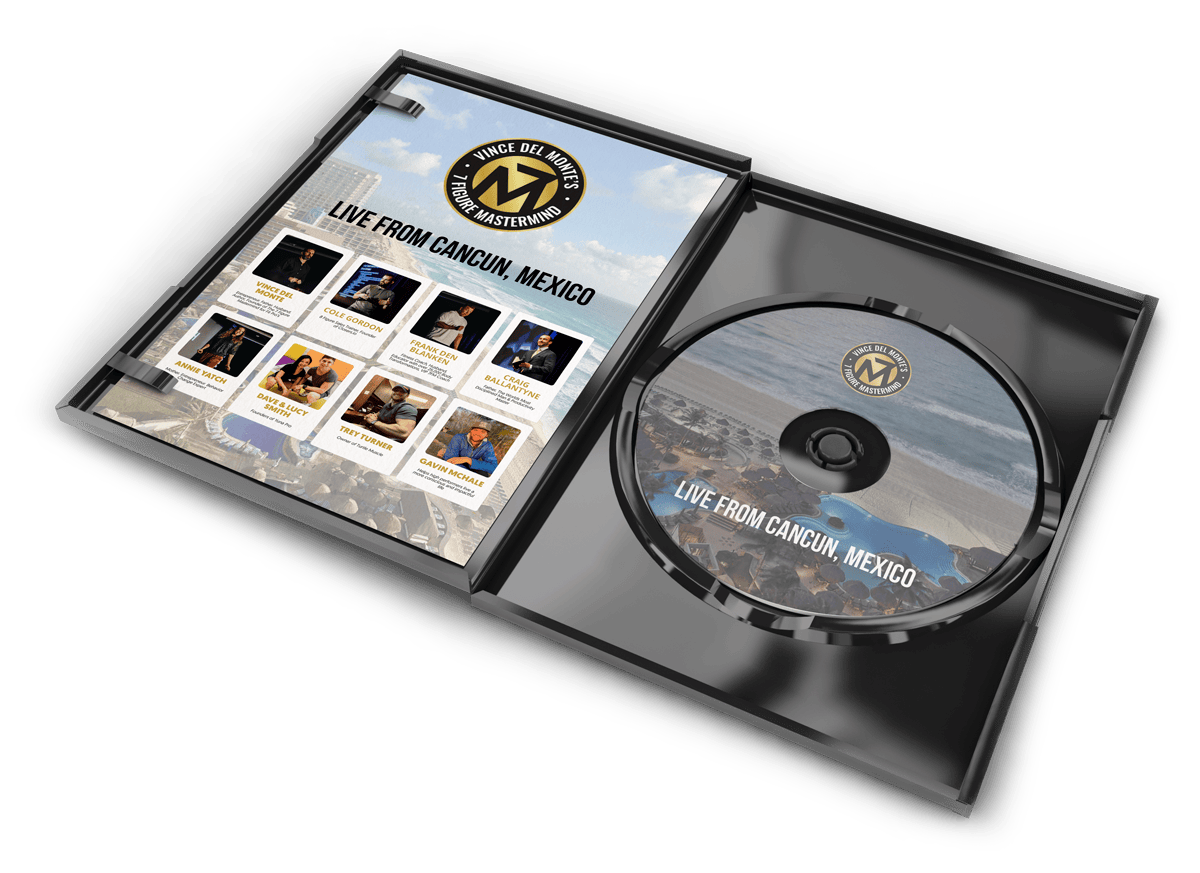 FREQUENTLY ASKED QUESTIONS
7 figure mastermind teachers
And could even show up in Nashville 😉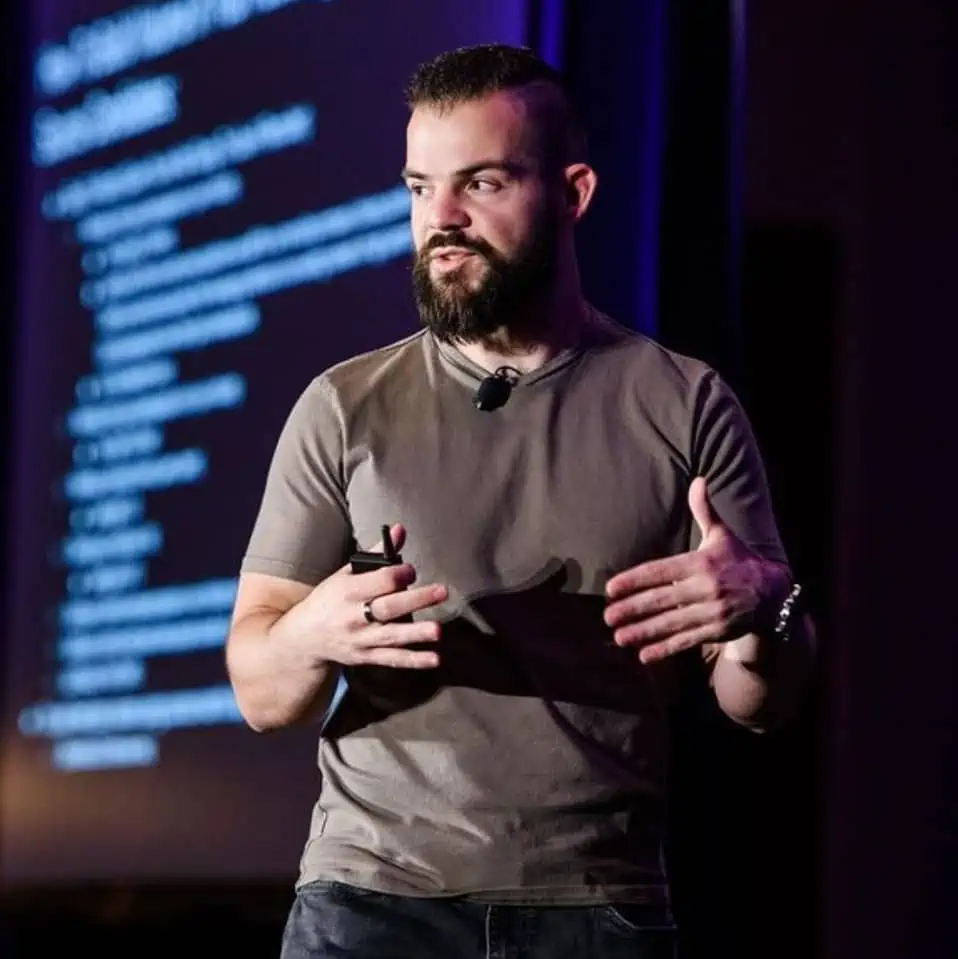 8 Figure Sales Trainer, Founder of Closers.io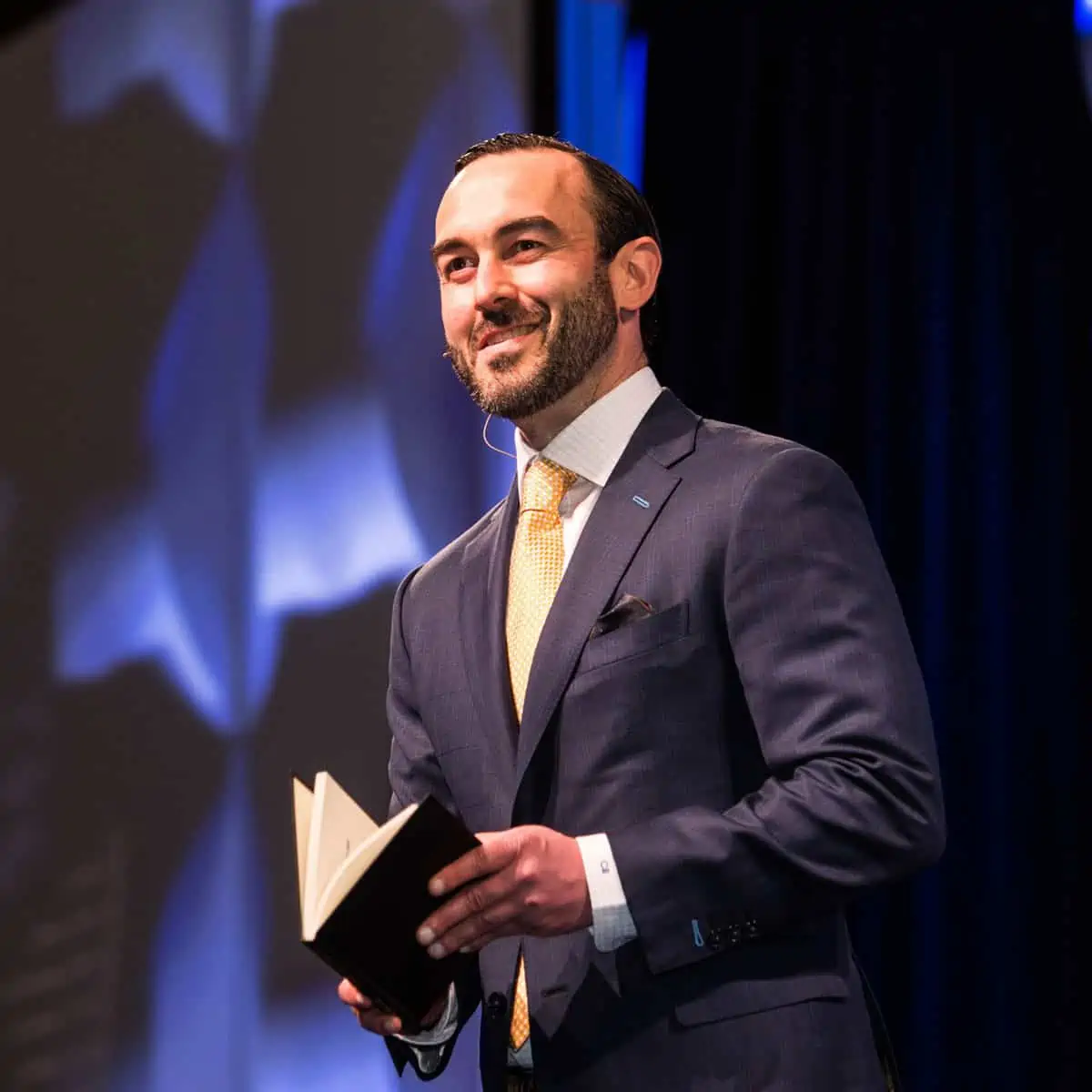 Father, The Worlds Most Disciplined Man & Productivity Master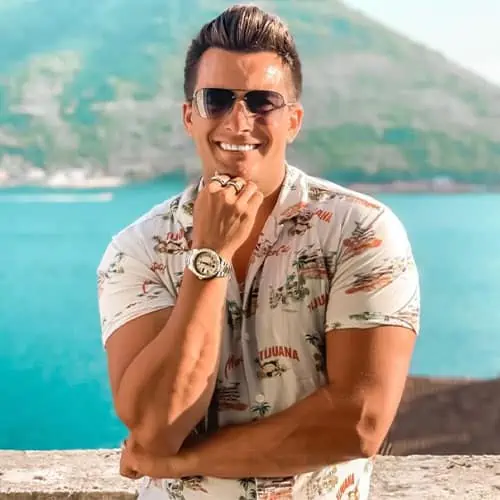 Paid Ads Expert. 3 x 7 Figure Coaching Businesses, Investor, Castle Owner
Owner of BioTrust Nutrition & Host of Born to Impact Podcast
Helps high performers live a more conscious and impactful life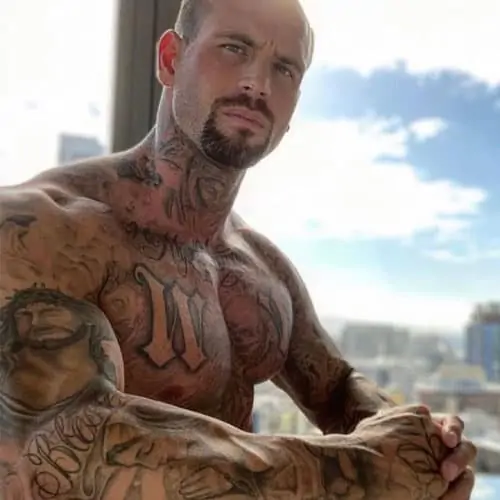 Inspirational Speaker. Father. Fitness Trainer. Ex-convict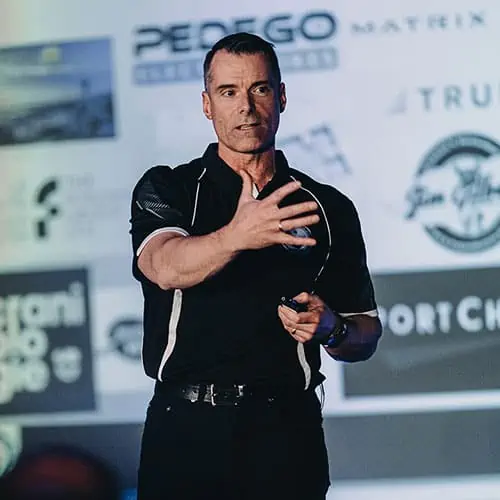 Sales Expert. Father. Husband. Creator of The Sales Objection System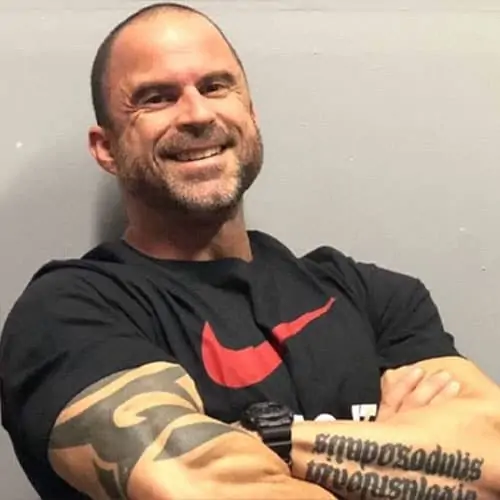 From wheelchair to athlete in 3 months, Husband. Father. Owner of 4 Companies